In May, we heard that Indonesia-made photo app PicMix has surpassed 11 million users worldwide. Currently it has 13 million users. All of those people can now make use of KakaoTalk's stickers and frames in PicMix.
PicMix app is the first Indonesian partner app chosen by the KakaoTalk team. Kate Sohn, from the Korea-made messaging app says the team will collaborate with more top local partners in the near future. KakaoTalk itself is one of the leading messaging apps in Indonesia.
There is a fun competition happening in PicMix app right now called "Tiru Ekspresi Kakao Friends Favoritmu" where users can imitate KakaoFriends expressions in their chosen stickers and frames. It runs until the end of the month. KakaoTalk is offering a cash prize worth IDR 20,000,000 ($2000) for four lucky winners as well as 7 KakaoFriends dolls for weekly prize.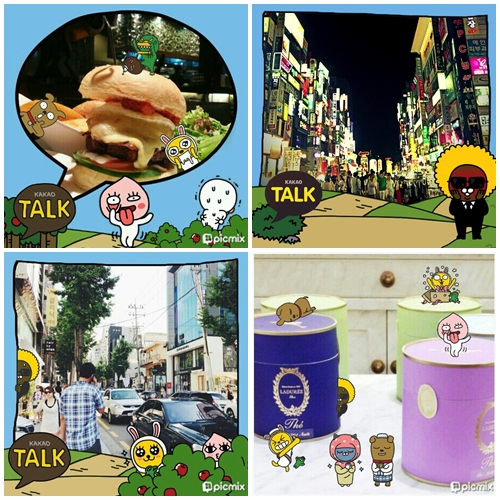 Buddying up with Path as well
PicMix added support for Path last month so that users can directly share their edited pictures from PicMix to their Path account. Indonesia is the third biggest market for Path.
Feel free to experience PicMix on Android, Blackberry, and Windows Phone.
On the side note, Calvin Kizana, founder of PicMix, is one of our speakers at Startup Asia Jakarta 2013. You can find our list of speakers here.
(Editing by Steven Millward)