Some of you may recall back at our Startup Asia event event in February, we had a glimpse at a fascinating virtual store service called Panoplaza. It specialized in providing panoramic views of interior shopping spaces, aspiring to make virtual representations of actual shops that you can then browse online.
Now the folks at Kadinche Tokyo [1], the provider of Panoplaza, tell us that they have created two new virtual stores in collaboration with local companies. The first is a something called a 'Virtual Switchroom' for Tokyu Department Store's shopping mall ShinQs. While the store only just opened yesterday, the virtual store was online a few days in advance as a means of virtual promotion. You can tour ShinQs's restrooms (which the company hopes will appeal to female customers), by visiting the virtual switchroom. You can click the clever buttons on the left, which serve as your elevator to take you between the different floors of the building!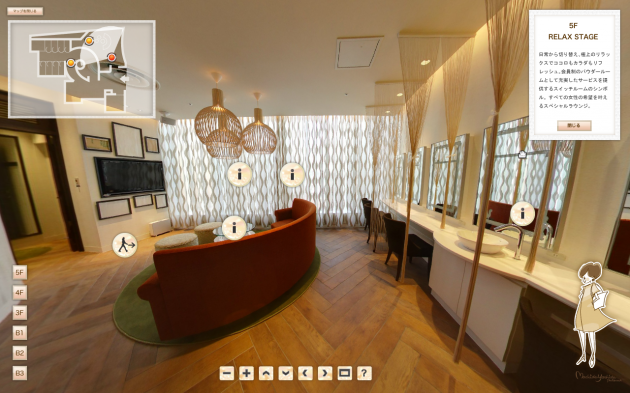 The second initiative is Nissen's 'Smileland Virtual Shop,' which recreates the in-store shopping experience [2] by giving you a panoramic view of the store and all its contents. Here you'll find the search function is most helpful, as typing the desired item into the search bar will bring up suggested results that are in stock. It's pictured below, but you can browse it for yourself here.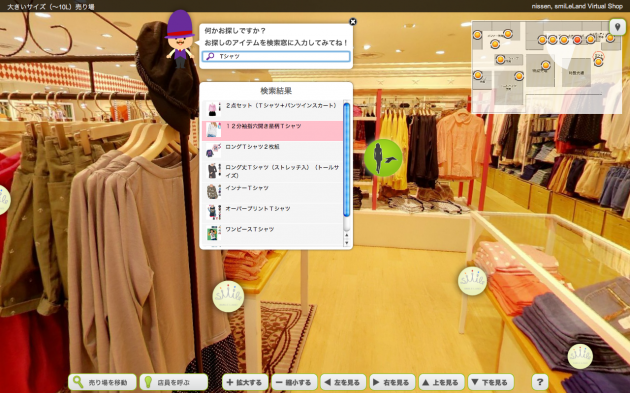 Creating such stores for Tokyu and Nissen is contractual development work for the company, I'm told. In addition to these prominent new clients, Panoplaza has also won the "Tablet Solution Award" and "Microsoft Innovation Award" in Japan already this year.
It's certainly a very intuitive way to browse what a store has to offer. The search function is very handy, and I help but wonder how it might evolve, and whether or not more retailers will adopt the same slick approach.