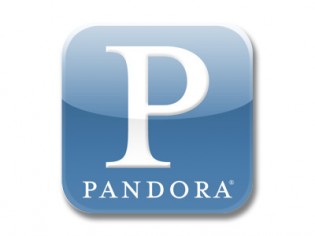 Internet radio service Pandora (NYSE:P) has just fully launched in Australia and New Zealand, which means that users can now access it using iOS and Android apps on their smartphone [1], in addition to the previously available web-only trial access in those countries. This marks the first time that Pandora has launched fully outside of its home market of the US.
The company has also created specific stations for users in Australia and New Zealand. It has also hired a local managing director for the region in Jane Huxley, formerly of Fairfax Media.
Pandora has 175 million registered users in the U.S., and notes that over 75 percent of listening takes place on mobile devices via its apps. Of course, for users not in the US, Australia, or New Zealand, the service is not available due to geographical restrictions.
2012 has been a pretty good year for streaming music in Australia and New Zealand. As you may know, Pandora's rival Rdio also launched in Australia and New Zealand this year. Likewise, Spotify launched in in these countries back in May.
Alternatives for Asia?
For music fans in the Asia region who wish they could access a service like Pandora, Rdio, or Spotify, I'm not aware of any solid mobile solutions on the market yet. My colleague Enricko in Indonesia says he uses Nokia Music on his phone, and Steven in China points to Xiami which has apps for free streaming.
Here in Japan, I've been relying on Beatrobo for music on my Mac, although I'm not sure if the Japan-based startup has any mobile solution on the way.
I'm curious to hear what you, our readers, use to get your streaming music fix – whether its on your PC or on your mobile. I suspect many of you might be using a VPN to access US-based services. But if there are any gems out there that we've missed, do let us know in the comments, as well as which country you are accessing it from.
[Pandora via TechCrunch]