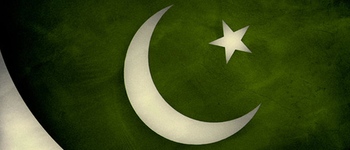 As we reported earlier, Pakistan's telecom industry is pretty crazy. It has some of the highest taxes in the world, and operating in the market can be difficult. But that could all be about to get worse, as ProPakistani reports that the Pakistan Telecommunication Authority, which is responsible for regulating the nation's telecom industry, has become dysfunctional.
The problem apparently has to do with the PTA's budget. The 2011-2012 budget has been fully exhausted, but the 2012-2013 budget still hasn't approved, meaning that the regulator has no money to pay salaries. The budget is supposed to be approved by members of the Authority and the chairman, but the Authority has been without a chairman and several key members for the past six months.
The government has had difficulty filling these positions because its recruitment advertisements continue to be challenged in the courts for being specifically tailored to support government favoritism and the handing out of positions to friends of the government rather than the most qualified candidates. Pakistan's courts have blocked three advertisements for the vacancies, and with August rapidly approaching it's starting to look like the PTA may not be able to fill up its vacancies in time to approve its budget and issue salaries to its employees.
The whole thing is a big and complicated regulatory nightmare that appears to be a mix of incompetence and corruption on the part of Pakistan's government. Hope is not yet completely lost, but with the nation's chief telecommunications regulator seemingly sliding toward self-destruction, major international companies like China's Huawei that were considering getting seriously involved in Pakistan's telecom industry may think twice before investing heavily in such an apparently unstable sector.
(via ProPakistani)