Samra has over 10 years of experience in public relations, marketing and communications, social media, event management, and brand activation in a diverse range of industries. She's based in Karachi, Pakistan. You can find her on Twitter as @samramuslim.
---
Despite many challenges, Pakistan's tech sector and web usage are booming. Advertising, marketing, social interactions, and shopping are all being changed in Pakistan's new digital landscape. In this new infographic I created as a summary guide [1], here are some of the highlights: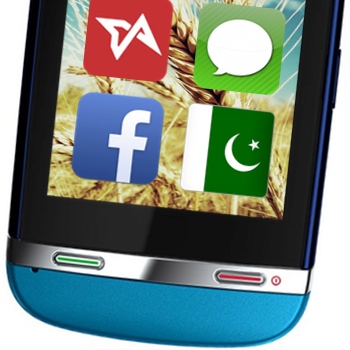 Pakistan now has nine million Facebook users.

Pakistan's fastest growing social site is actually Pring, a mobile-only messaging app that's geared to work well over SMS.

Pring's users are mostly rural. It has five million users right now.

Pakistanis sent 237.6 billion text messages in 2012.

There are 15 million mobile internet users in the country, from a total of about 29.1 million web users. There are 121 million mobile subscribers.

Estimated monthly e-commerce spending (in 2013) is about PKR 160 million, which is $1.6 million. It's a fast-growing industry in the country.

There was 100 percent growth in digital advertising spending in Pakistan – to over PKR1 billion ($10 million) – at the end of 2012, but that's still tiny compared to the overall industry numbers and potential. 
It is important to note that Pakistan is still struggling with multiple issues like internet censorship, lack of 3G services, and a paucity of online payment solutions. Note that 95 percent of e-commerce payments are done as cash-on-delivery. But millions of Pakistanis have learned to embrace digital platforms (via mobile and laptops/PCs) for work, to shop, to socialize, and keep themselves updated with the latest news.

For more fun graphics like this one, check out previous entries in our infographic series.
---
(Editing by Steven Millward)
---
Where new numbers were unavailable, I turned to sources such as the Economic Survey for 2011–12 by the government of Pakistan, on which the 2012–13 budget of the country is based.  ↩