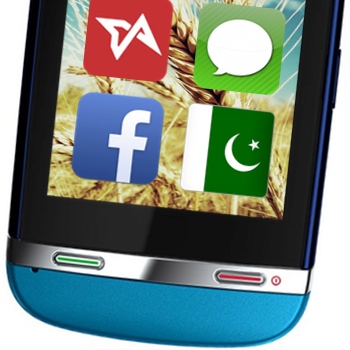 Pakistan's Telecommunication Authority has revealed that the nation has grown to 129.6 million mobile phone subscribers by the end of September 2013. Mobilink still leads the way with 37.37 million subscribers, Telenor is on 32.34 million, Ufone has 24.8 million, Zong is catching up with 22.28 million, and Warid trails in fifth in these newest figures.
The total number is fairly slow growth from Pakistan's 125 million mark in May this year – an average of 1.15 million new subscribers per month.
However, the Propakistani blog notes that telco companies in Pakistan have been directed to start rolling out a biometric signup system for new SIM cards being sold. Authorities have said the deployment must be complete by December 1 in Karachi and across Pakistan by December 20. Sources told the blog that telcos may purchase biometric scanners – probably fingerprints – from any vendor, with a likely cost of just under $100 per store. This will replace other SIM verification systems in the country, which are generally implemented for national security purposes – i.e. to try hamper terrorists using simple mobile networks for communication.
As with outgoing systems, it's likely to be poorly implemented, with unverified SIMs circulating across Pakistan.
Mobile growth is already quite slow in the nation, so the new biometric checks could complicate things further for new phone subscribers.
(Sources: Propakistani (1) and (2))