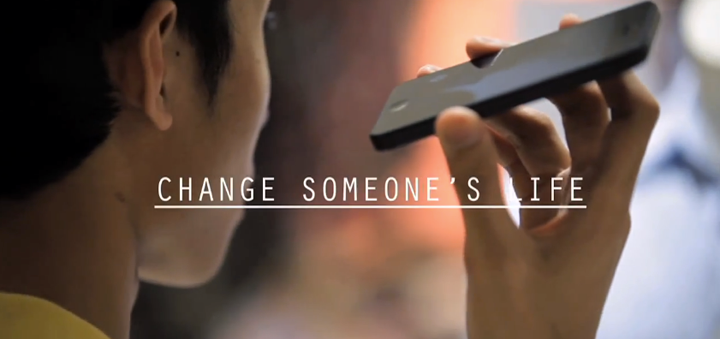 A brand new initiative by Singapore's local telco  StarHub and developed by TribalDDB, MySmartEye is a mobile application that enables the visually impaired to be aware of their surroundings.
Via the app, the visually-impaired will be able to have the picture or scene taken by them described in detail and read out via the built-in voice-over feature of their smartphones.
In case you are wondering how the pictures are being described, the app taps on micro-volunteering, which basically means 'virtual-volunteering.' Volunteers will make use of their device to perform their volunteer work using a short span of time and with minimal effort.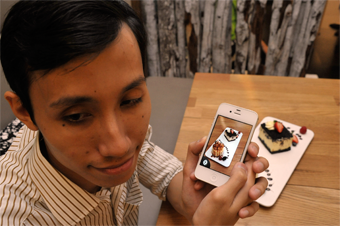 When a visually impaired user snaps a picture, it will automatically be sent to the micro-volunteers' smartphone, where it will prompt volunteers to describe the image to the visually impaired individual. The speed of the message transmission back to the visually-impaired depends on how quickly the volunteers respond to the images.
The app is also created in a way so that it is easy and efficient for the visually impaired user to use the platform and check for feedback on his image using motion and gesture prompts. To use MySmartEye, all micro-volunteers will have to log in via their Facebook account, which is a good move to ensure credibility and responsibility of the comments given. In addition, comments and descriptions from micro-volunteers are kept authentic via a rating system to encourage people to provide more descriptive and vivid details of the picture.
A visually impaired current user reviewed that the app allows him to feel more socially connected with the world. MySmartEye allows him to actually engage with real people, instead of listening to automated responses from image recognition technology-driven apps which he previously tried.
Currently, there are about 200 micro-volunteers assisting on the platform, and the current app has been adopted by over 3,000 clients from the Singapore Association of the Visually Handicapped and the Singapore Association of the Deaf.
StarHub also concurrently launched an exclusive SmartBuddy plan which features value-added data, SMS, and talktime bundle (much more than usual mobile plans) with subsidized mobile handset prices.
MySmartEye is available worldwide and can be downloaded from the Apple App Store and Google Play.
(Editing by Paul Bischoff)