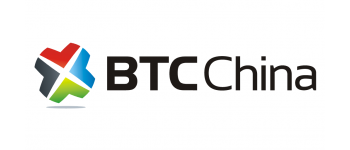 Update: This article originally incorrectly stated Mt. Gox was based in the US. It is based in Japan. The title and text have been corrected to reflect this.
Chinese Bitcoin exchange BTC China announced it has received $5 million series A funding from LightSpeed China Partners and LightSpeed Venture Partners, according to TechNode. BTC China founder Bobby Lee says the money will go toward improved security and related products and services.
BTC China recently surpassed Japan-based Mt. Gox to become the world's biggest Bitcoin trading platform. The digital currency is exploding in China, although the US still has the most Bitcoin users. BTC China reports daily turnover to be close to 90,000 bitcoins, worth RMB 311.5 million ($51.1 million) at press time. That makes up 90 percent of the Chinese market, which accounts for about half of global turnover.
Recent news of $4.1 million going missing after a smaller Bitcoin trading site in China disappeared has not perturbed investors, as the price of Bitcoins has rallied tremendously in the past couple of weeks.
LightSpeed China Partners said it invested in the "bullish potential" of the Bitcoin market, but that potential has yet to be fulfilled. While Bitcoin gains popularity among speculative investors, it has not been adopted by mainstream users for the exchange of products or services in the real economy.
(Source: TechNode)
(Editing by Steven Millward)