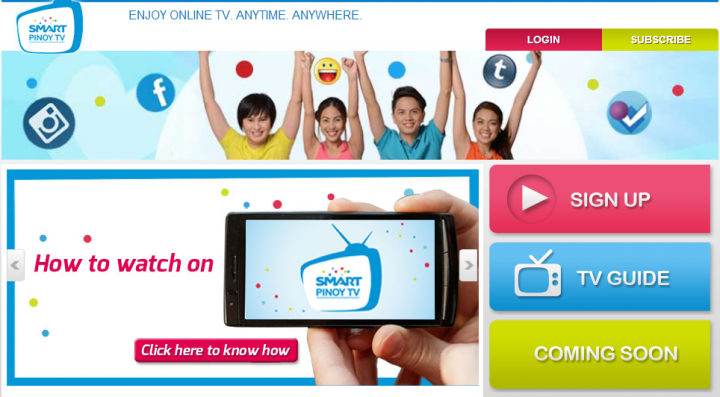 Philippine telco PLDT, through its subsidiary PLDT Global Corp (PGC), has continued its foray into video streaming with the launch of Smart Pinoy TV, a TV service serving overseas Filipinos.
Smart Pinoy TV lets users livestream local Filipino channels such as TV5 and GMA through desktop PCs, laptops, tablets or smartphones. The telco has tapped Israel-based multi-screen video platform LATTO to manage its content. PGC president and CEO Alejandro Caeg says:
The core proposition of Smart Pinoy TV is to keep our offshore Filipinos entertained and well-informed with Philippine current events wherever they are in the world.
To use the service, users must own a Smart Pinoy SIM card and purchase an ePIN for US$10 to have 30 days of streaming access.
The new service shows that providing content is a trend among Philippine telcos today. Last month, PLDT launched TVolution, an Android-based TV box that lets its users stream content from the internet on to their HDMI-capable TVs.
Meanwhile, broadcasting network ABS-CBN jumped into the telco business last December and began heavily promoting its own streaming service
The Smart Pinoy TV app is available for download on Android and will soon be available on iOS.
(Editing by Josh Horwitz)