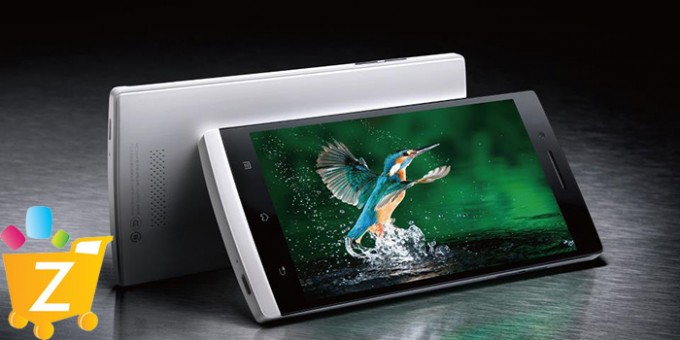 (Thanks for all the entries, but now this contest is closed)
Chinese handset maker OPPO has set foot in the Indonesian market recently, bringing in its flagship Oppo Find 5. What's so special with the phone? Specification wise, the phone is on par with high-end phones like the Sony Xperia Z, and a few will argue the OPPO Find 5 is a better phone than the Samsung Galaxy S4.
As a new player in the Indonesian market, OPPO will need to compete with the other popular brands like Samsung and Sony here. Hermanto, the digital manager of OPPO Phone Indonesia, told us that OPPO's internationally recognized brand and high-end features would be able to attract quite a number of customers.
While on paper the specifications look really good, there are still concerns about the phone's performance in comparison with other brands. Hermanto said that the company upgrades the phone's firmware every two weeks to make sure the phone performs at its best.
In around July and August, OPPO will produce three new phone models and in October the Chinese company will launch another high-end device. These phones will make their way to Indonesia shortly after being available in the Chinese market.
OPPO Find 5 16GB is priced at IDR 5.5 million ($560) in Indonesia. But the best news of all is that in cooperation with online shop Lazada Indonesia, we are going to give away one OPPO Find 5 to one lucky reader in Indonesia!
All you need to do is follow these steps:
Like Tech in Asia on Facebook .
Give a wacky tweet on the comment section below about why you really want the free handset, while including your Twitter handle 1.
Tweet this post with the hashtag #OPPOFind5TIA.
We will announce who the lucky winner is at 10pm Jakarta time tonight. Be sure to follow @techinasia as we will send you a DM with your Lazada voucher code.
UPDATED at 11:00 Jakarta time: Congratulations to @dewe for getting his hands on a brand new OPPO Find 5! Now he can let his friends admire the phone all day long.
---
"As an example, your comment can be something like: @superduper wants a superduper 1080p screen awesomeness." But let's hope you get way more original than this.