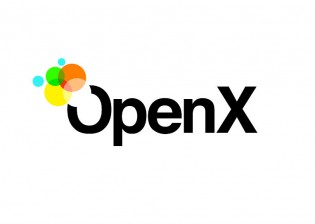 OpenX, a Los Angeles-based digital and mobile advertising technology company, has made a big step to solidify its efforts in the Japan ad space by announcing a new Tokyo office. OpenX offers a number of ad-related services including ad serving technology for publishers, large or small, as well as its OpenX Market which is described as a sort of Nasdaq for internet advertising, connecting ad inventory with buyers who bid in real time.
This new Tokyo office will help the company build its business in Japan, which is the world's third largest ad market. OpenX already has a number of prominent connections in the country, perhaps most noticeably a multi-year partnership with Dentsu's (TYO:4324) Cyber Communications Inc. (CCI) since back in 2010. That partnership saw OpenX Market Japan launch as an open online ad exchange for Japanese publishers and advertisers.
I had a chance to speak with OpenX's chief revenue office Jason Fairchild, who noted that the Dentsu/CCI relationship has been a fruitful one thus far:
That has been an incredible growth experience, last year alone we grew by about 600 percent, and we're now serving well over 10 billion impressions per month in Japan in the [ad] exchange. We have most of the major buyers plugged into the platform, and CCI has done a great job signing up publishers and advertisers – they and we, remain convinced that RTB or real time bidding is here to stay in Japan and across the globe, and publishers and buyers are rapidly adopting this mainly because of the efficiency it represents.
In addition, late last month OpenX teamed up with CyberWing on an upcoming private ad exchange for Japanese mobile inventory. That initiative will launch in the second half of this year. OpenX's series D funding round of $20 million dollars last year included big name Japanese investors Mitsui & Co and Presidio Ventures, and the association with those companies will certainly serve as a huge endorsement for its business in Japan.
While Japan is the world's third biggest ad market, but China lies across the water, and Jason says OpenX is eyeing that nation as well:
China is the number two ad market in the world, so we have lots of interest in that market and you can expect to hear more from us on that in the future. We feel like we have a solid understanding of the opportunities and also of the challenges. Our approach in terms of finding a regional partner is even more relevant there because of the unique challenges of the market. We're pretty far along in terms of identifying potential partners, so stay tuned on that.
I'm told OpenX is also active in finding parters elsewhere in Asia and in Southeast Asia, so it will be interesting to see how its business continues to grow in the region, and how publishers and advertisers take to its ad exchange.