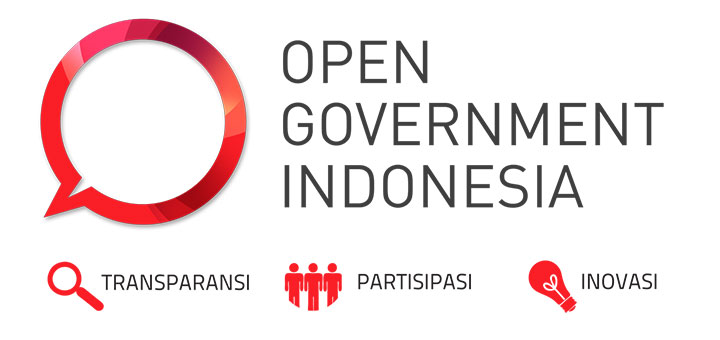 Indonesian startups don't really talk that much about the government. Besides the annual tech competition INAICTA, a lot of people stil feel that the government doesn't understand the tech scene. Thankfully, that perception could change in the coming years as more government departments are starting to embrace the open government initiative. (Updated on August 11: We added stats for Lapor and Satu Layanan, and did a minor revision on Adytia's quote)
Thanks to the initiative, citizens can access public information much more easily from the internet, and be more proactive in utilizing the raw information. During the recent presidential election for example, citizens created numerous websites to count the official vote tally documents made available on the General Elections Commission's website. Netizens also had a blast in poking at presidential candidate Prabowo Subianto's election appeal documents available on the Constitutional Court website.
Hopefully, the best is still to come. Tech in Asia sat down and talked to three representatives from the President's Delivery Unit of Development Monitoring and Oversight (UKP4). Just like the name entails, this group works and reports directly to the president. They are also one of the government institutions in charge of running Open Government Indonesia (OGI).
Khrisnaresa Adytia from UKP4 and OGI says that their job is to promote transparency and innovation from the government side, as well as participation from the citizens' side. The way they do that is by liasing with various government entities and encourage them to index all available public information they have on the internet. Established in September 2011, the OGI team has also created two websites to pool important information from multiple institutions.
Lapor
First is Lapor (which means "report"), it is an online tool to collect citizens' reports regarding the government's performance. For example, Indonesians can report a broken traffic light or an unofficial tariff. The team will then process the reports and distribute it to corresponding government institutions. Agencies which don't respond to the citizens' reports will themselves be reported to the president.
See: Lapor: Taking a Deeper Look into Indonesia's Newest Anti-Corruption Weapon
Currently Lapor receives over 13,000 reports every month with more than 250,000 registered users. Lapor can be used on its desktop website, various smartphone apps, and even SMS.
Satu Layanan

Second is Satu Layanan (which means "One Service"), it is an online directory which lists frequently asked questions and answers of more than 300 government services. Users who want to learn about the requirements and fees to get a passport or visa, for example, can go to this site. The service has around 100,000 unique users per month.
Other OGI products in the pipeline include Satu Peta (means "One Map), an online geospacial map, and Satu Pemerintah (means "One Government), an online portal which lists out crucial information regarding Indonesia's government institutions like programs and budgets. One particular product that looks exciting is Open Data Portal, to be formally launched at the end of this month. The website lists out all raw information regarding Indonesia, so you can get official data like the number of households or number of blood donors online.
"We're like the catalyst of information," says Adytia, "citizens can then use this raw data for their own needs." In the long run, OGI team wants to build APIs around it so Indonesians can extract and use the data easier for various purposes.
Transparency built into Indonesian law
"Actually, according to the regulations, Indonesian government has the obligation to share any public data to citizens, no questions asked," says fellow OGI representative Agus Rachmanto. The citizens are protected under a 2008 regulation concerning public information transparency. They can even file a lawsuit with the government if they are denied public information.
"At least the government has the obligation to respond whether particular information can be made public or not when enquired by people," Rachmanto says. If you don't want to go to court and still insist on getting certain information, you can use Lapor.
The team says it welcomes any feedback regarding OGI. They even held an online contest last year to pool users' ideas. The contest collected over 3,200 entries, and some of them have been implemented in OGI's action plan.
The contest is now closed, but if you have any feedback regarding what OGI should do, or if you'd like to collaborate with them, you can contact the OGI team here.