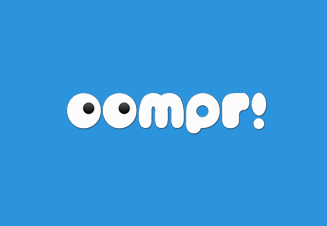 I recently met up with the founders of Oompr! (pronounced 'Oom-per'), Louis and Weikiat. Both are graduating next year and have done a few interesting projects during their university days. Oompr is one of their latest projects, a B2C and C2C social marketplace that was just launched. This startup has the ambitious goal of replacing forum listing, buying, and selling and wants to make the experience easier, more social, and fun.
Problems it wants to solve:
Buying and selling on forums takes a lot of time, and the platform is not too well equipped for commerce. Sellers need to log on to the forum to track comments on the product and also constantly refresh the topic so it remains at the top. And the hassle does not stop at the sale of the item. Interested buyers may still continue to contact you (if you leave your contact details on site) to find out about a sold item. In addition to the hassle, there's a trust issue as buyers usually use pseudonyms in forums.
At Oompr, the concept of buying and selling is simple. Both sellers and buyers use a Facebook login. This ensures that the users are known people with a verified background. Sellers then use a simple "sell your item" button to insert the details and image of the item they wish to sell. Upon confirming the sale, it will be shared on your Facebook timeline. This increases product virality as it taps into your personal circle of friends, any of whom could be a potential buyer for the item you're selling. It even has a "special price for friends" option, and the founders say that on average, friendship is generally worth around a 20 percent discount.
As for buyers, they can search for items quite easily. Upon finding the right deal, a buyer can make an offer to buy and complete the deal using the seller's preferred transaction method: bank transfer, cash on meet-up, or self collect from a pre-determined location. Email will be sent to sellers whenever there's an offer or enquiry, and they can stop a sale and remove the advertised item(s) from the search platform once items are sold.
Considering Facebook's dominance in Southeast Asia and Oompr's non-reliance on credit cards, I think this startup has a good chance of venturing into neighbouring SEA markets.
Oompr is free for end users and businesses at moment. The company plans to implement escrow services and priority listing features to monetize the business. Moving forward, Oompr will make its service available on Android so people can browse, buy, and sell using their mobile phones as well.