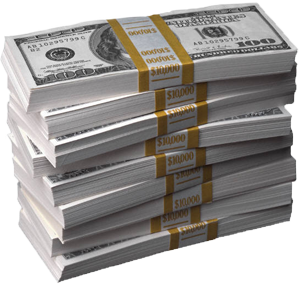 A study by comScore on the Internet Usage in Southeast Asia revealed that an increasing number of consumers switched to online banking during the year 2010. The study, which includes six markets -Malaysia, Hong Kong, Vietnam, Singapore, Indonesia and the Philippines, stated that the online banking category grew by double-digits percentages.
Of all the six countries surveyed, Indonesia recorded the largest growth of 72% from 435,000 to 749,000 unique visitors in 2010. Malaysia, home to the largest total number of online banking users, climbed by 16 percent to 2.7 million visitors. Hong Kong's online banking audience with a penetration of 35.5 percent to the overall online population grew by 18 percent.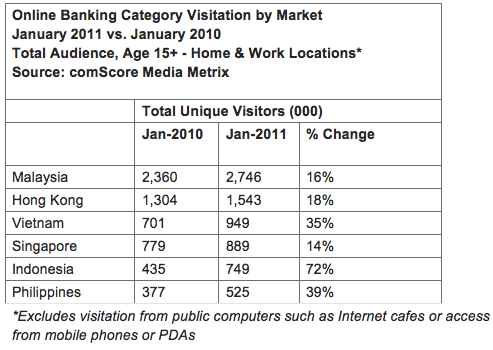 The study also revealed that brands with strong local presence sourced the highest traffic for online banking. Local banks took the lead on the online banking traffic which Maybank Group led the ranking in Malaysia while Vietcombank took the lead in Vietnam. Global banks secured their position in the top 3 followed by the local banking brands. Citigroup secured 2nd position in Philippines and 3rd position in Singapore and Indonesia. HSBC ranked 1st in Hong Kong with regards to online banking destination as opposed to the other global counterparts.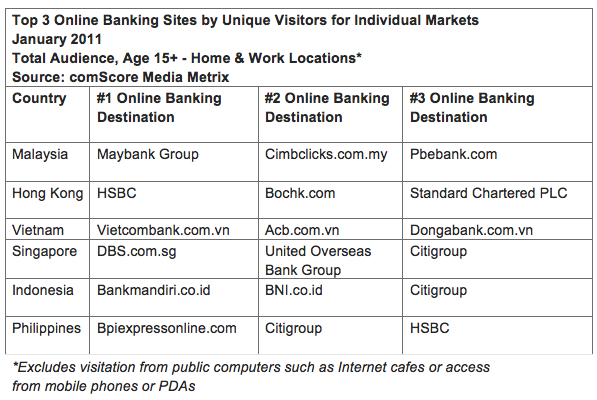 Speaking about the study, Joe Nguyen, comScore vice president for Southeast Asia said, "People throughout Southeast Asia are increasingly turning to the Internet to conduct routine daily activities, such as banking."
"As the Internet takes a more central role in how consumers interact with their banks, it will be important to continue to enhance and develop site features and improve the overall customer experience to continue to appeal to current and prospective customers," he added.
Online banking is rising in Asia, which also means banking transaction is becoming ubiquitous. I'm sure banks are saving a lot of resources by allowing consumers to manage their accounts online. Consumers could also access their account through their iPads and mobile phones (e.g. Standard Chartered).
Mobile and online banking adds another level of convenience for the consumers and also help banks to connect with consumers through multiple touch points. However, as convenience improves, security features have to strengthen as well. Any major loophole in mobile and online banking would greatly reduce consumers' confidence on banking technology. Let's hope we never ever have to experience that.