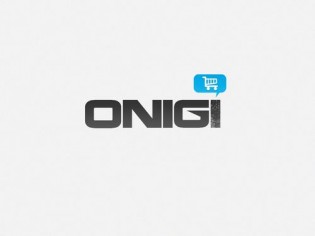 Onigi, an Indonesian-based startup that lets small- and medium-sized businesses (SMEs) set up online stores easily, announced a few days ago that it is now fully integrated with the country's logistic company ESL Express to bring COD payments to all its hosted stores. Also, the startup revealed to us an upcoming spin-off logistics product developed by the team called JasaKirim.
Not only does Onigi lets people set up their e-commerce stores easily on either Facebook, Twitter, or their own domains, the startup also helps them set up online payment services for the store. The latest COD payment option 1, which is available in more than 183 cities in Indonesia, is derived from the afore-mentioned cooperation with ESL Express. The pair built an online logistics management system from scratch, which resulted in Onigi becoming fully integrated with ESL Express.
All shipping costs, including insurance if chosen by buyers, will be automatically calculated inside Onigi's platform. After the order is paid, sellers can generate the 'electronic consignee number' automatically and print it themselves. Then sellers can call the nearest ESL Express branch to pick up the product and deliver it to the buyer's address. All products delivered by ESL Express can be easily monitored by both sellers and buyers through Onigi's merchant panel or buyer dashboard.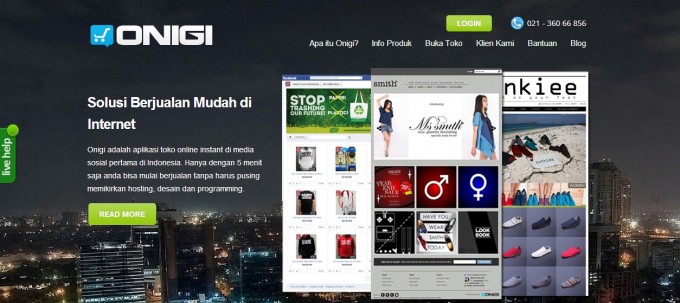 Onigi CEO Hermawan Tjakradiwiria commented on this latest partnership:
We believe that this is a game changer in the e-commerce industry in Indonesia, by providing a truly-integrated end-to-end solution for online businesses in Indonesia. What we would like to do is to offer this service to an even broader audience outside of Onigi and offer this to any online store or developers who would like to connect to our logistics engine via our open API platform. … We're the first one to offer integrated insurance calculations capabilities here.
Hermawan added that their focus this year is to grow their user base. At the moment Onigi has more than 22,000 registered users and more than 3,000 online sellers using the platform, which has been built up over the last year. That was achieved, the startup says, with little to no marketing expenditure.
Branching out with JasaKirim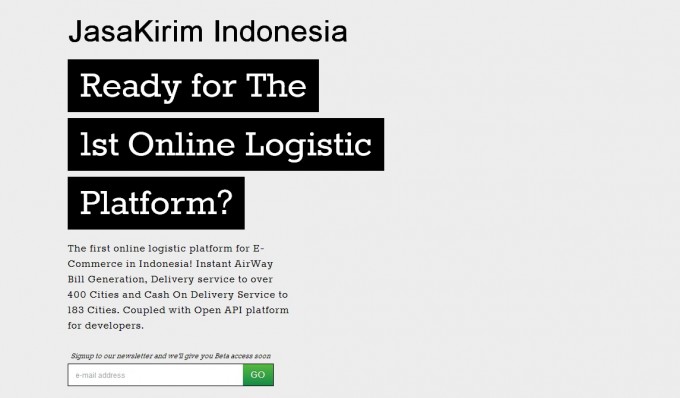 The Onigi team plans to release its logistics system for public use through a product called JasaKirim (meaning "delivery service" in Indonesian). The product's API will enable e-commerce platforms to connect to JasaKirim's logistics systems and offer integrated delivery and COD services on their website. The API will also help e-commerce stores pay and generate Air Waybill instantly and get their products picked up and delivered without needing to go to the nearest shipping agents.
Users can also access the JasaKirim website and create shipping orders there. Other features available on the upcoming JasaKirim include online payments via internet banking and credit cards, tracking packages, and getting instant shipping rates calculation with insurance included. The team is also developing an export capability in the near future by connecting the JasaKirim service with DHL for international deliveries.
Hermawan explained that they identified an opportunity wherein most Indonesian logistics companies are not online or don't have any digital management system yet. Because of that, the team's next plan is to offer similar integration with this soon-to-launch logistics management platform to the other logistics companies around the country.
JasaKirim is a bit similar to the product of another Indonesian startup that we've covered before, called Kirim. Competition is always welcome to drive online retailing growth in Indonesia, and it is also great to see that more startups are paying attention to the important infrastructure behind e-commerce, which is the logistics industry.
Hermawan hopes that they can launch JasaKirim in two weeks' time. We will be on the look out when that happens.