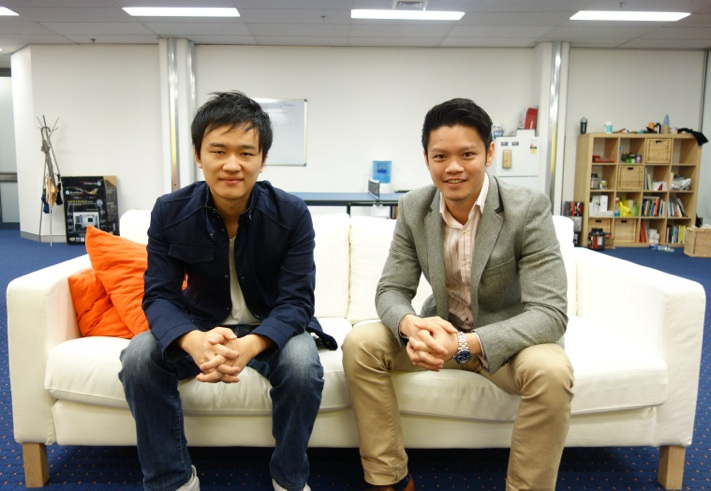 I caught up with Marcus Lim, founder and CEO of Oneflare, after the startup's recent capital raise of A$500,000 ($461,000). Oneflare is a Sydney-based services platform that connects customers with local businesses. It can be used to find local services such as a plumber, electrician, or a cleaner.
I first met Marcus in 2011 when he had just resigned from Deloitte to work on Oneflare full-time. We were introduced through some mutual friends, as we had both decided to pursue our own startups. As an observer, it's been really interesting to watch Marcus and his business grow for the past two years from the point of launch to where it is now – a thriving marketplace that has processed A$16 million ($14.7 million) in jobs requested. The marketplace plans to launch in Singapore in 2014.
You previously spent time working in Deloitte as a management consultant. How has your corporate experience helped you with your startup?
Marcus: Working at Deloitte as a management consultant gave me the opportunity to consult for various types of business across different sectors. This gave me a good foundation of understanding growth and cost reduction strategies in business which I was able to transfer to Oneflare.
What made you take the jump from a graduate job at Deloitte to do your own startup?
Marcus: Funnily enough, I started working on Oneflare, formerly known as Pick A Quote, a few weeks before I started as a graduate at Deloitte. While I was working full-time, I was building the site with my co-founder during nights, weekends, and holidays. We launched Oneflare in 2011, after less than a year of working at Deloitte, because we were starting to get some traction, I decided to take a leave of absence for six months and eventually resigned to run Oneflare full-time.
What was the inspiration behind Oneflare?
Marcus: It started in the living room of my apartment where Adam – my co-founder, whom I met through university – and I met regularly to brainstorm different internet tech ideas that we could start. I was renovating my apartment and I had to call around to so many renovators with no understanding of price, quality, and reputation. I decided there should be a more efficient and effective way of doing this. This is how Oneflare (as Pick A Quote) was born in 2010. We took the entire year to build the platform and launched it in early 2011.
Oneflare is your first company that you have started. What's it like being a first-time CEO?
Marcus: Being a first-time CEO is a completely new world to me in regards to corporate responsibilities and being accountable for the financial performance of the company. I guess every founder of a startup can call themselves CEO but I think the true test of a CEO is really about how to take the company from where it is to the next level and being able to thrive through adversity when things are not going according to plan.
In regards to managing people and teams, I do have some experience being a military commander for two years. Creating a culture within the company is very important and it involves many factors like hiring the right people that fit the culture, knowing how to inspire the people that work with you and knowing how to recognise their achievements when it is due.
I find being a CEO of a startup is a bit of a juggling act and it is very overwhelming all the time. The trap is always wanting to focus on everything at the same time and this is where you spread yourself too thin. The key is being able to delegate and create efficient processes and know what is absolutely critical to the company – knowing how to prioritize.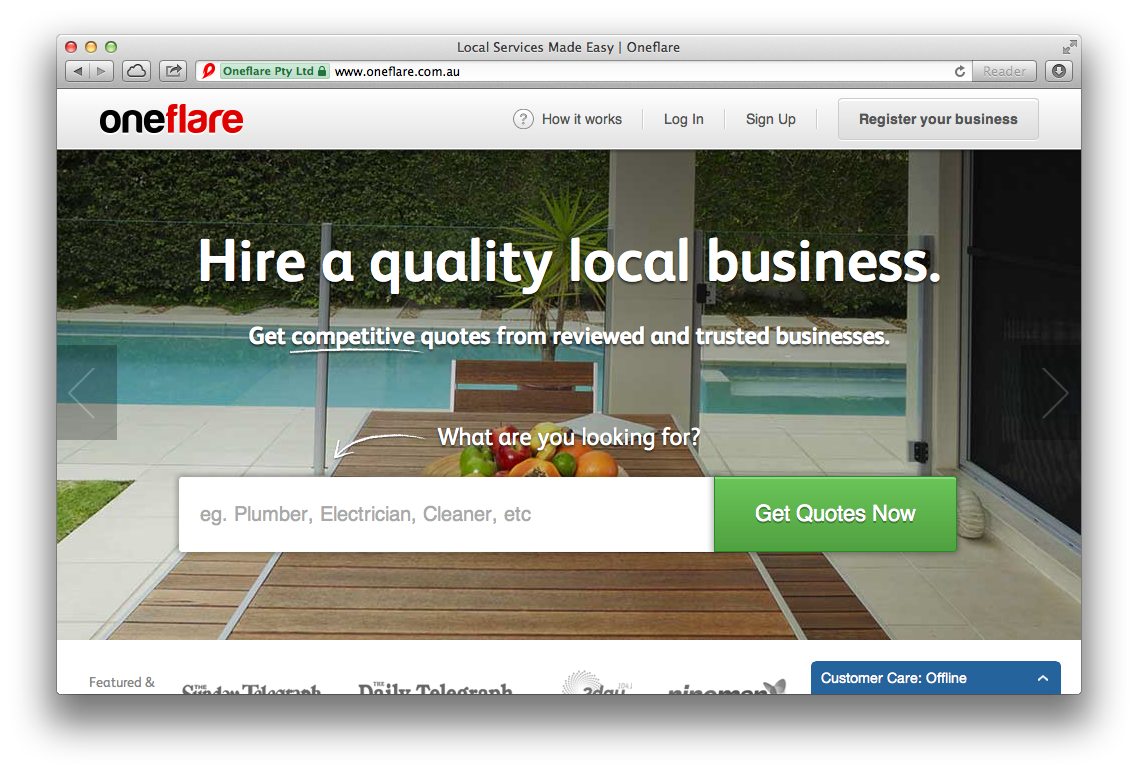 Founders at marketplaces often talk about the difficulties of running a two-sided marketplace. They refer to the proverbial chicken-and-egg problem of having to solve both the demand and supply problem. What were the challenges and how have you solved them?
Marcus: For us the marketplace challenge is very similar to a dating website. The guys will always go where the girls are and this is fairly consistent for most marketplaces. This means the key is getting the girls on board – for us it's quality customers! The challenge is for us to acquire customers or job requests very cheaply. Most of our competitors have tried above the line advertising and that is the most expensive form. We had to be smarter about the way we spend money and look for online avenues that don't cost an arm and a leg. In acquiring businesses [to be listed on the platform], we ensure the barriers to entry in registering and receiving quotes are almost zero. Similarly, if you can get businesses on board without having to hire a sales force, then you can start to see the two-sided marketplace growing.
How is Oneflare different to other services marketplaces in Australia?
Marcus: In three ways:
We are a local service marketplace that connects customers and service providers together in Australia. The vision is to connect all local service providers as opposed to concentrating on one particular niche in the market.
Unlike typical directories, which are just a name and a number, we provide several quality checks of our businesses when they register. We check for business registration number, professional licenses with government associations (only site that incorporates this), insurance currency and customer testimonials they might have.
Oneflare facilitates the transactions between customers and service providers on our online platform. Unlike some of our competitors or other businesses, much of the interaction is taken offline. Our goal is to facilitate the end-to-end transaction of our service online so that it would be equivalent to booking a flight on Expedia or making a purchase on Amazon.
In regards to our competitors, we are quite different in a sense that a lot of our transactions take place online as we try to facilitate the relationship between the customer and business through our platform.
Have you previously raised money for Oneflare (prior to the A$500,000 seed round)?
Marcus: I have previously raised some money from friends and family that were supportive enough to help us out in the early days, but nowhere near the A$500,000 that we have just recently raised.
We've been speaking over the last year about raising money and the challenges. What was the process like to raise that seed round?
Marcus: The first rule that I learnt from raising money is that it will always take longer than you expect it. The second rule is that you should always be raising money. The third – and this can be the hardest but it can be your greatest strength when pitching – is showing traction.
The way I see it is, the difficulty for most startups is not about raising money but it's about getting the right level of traction to raise money. This is the main problem that we had when we first pitched to angels and VCs. A lot of them would either turn us away or let us know what type of traction they were looking for before they would start to look at our business in detail.
For me, the other process to raising capital is creating an investor presentation. Coming up with a pitch was something I learnt quite well as a management consultant. Having access to investors, there are networks and eco-systems in Australia that support startups raising capital, so it is not necessary to go overseas.
(Editing by Vanessa Tan, Steven Millward, and Anh-Minh Tran Do)