Just one week after OnePlus announced it would partner with Cyanogenmod for the new Chinese smartphone maker's first model, Tech in Asia caught up with the company to see what's in the works. We got our hands on a prototype of OnePlus's "perfect smartphone", but if I told you about it, I'd have to kill you.
Seriously.
The Shenzhen-based company's international reps were adamant that I could not take any photos or give any of the phone's specifications. But there are a few things I'm allowed to disclose about the upcoming OnePlus One without incurring the company's wrath.
A release date is set for sometime in the second quarter of this year.
It will be "competitively" priced with the Nexus 5 and Xiaomi Mi3, so probably in the mid-$300 range.
It's 4G compatible.
A custom version of Cyanogenmod's Android is the default OS.
Some of the decisions on specs were crowdsourced from commenters on OnePlus' website, where the company asked the public, "What makes a perfect smartphone?"
"We are a company that builds the product first and thinks about the marketing second," says international rep Carl Pei. As a result, the prototype looks and feels great, and OnePlus assures me the final product will be even better. The version I got a sneak peek at couldn't be turned on, however.
The company's biggest target market is China, but it will also sell international versions in North America, Southeast Asia, and Europe.
A Xiaomi competitor?
OnePlus' business model resembles that of fellow domestic smartphone maker Xiaomi. It will only make as many phones as it can sell to avoid excess hardware inventory. All sales will be made online so no money is wasted on distribution channels. And OnePlus plans to sell its phone in the same price range as Xiaomi's flagship device, the Mi3.
But OnePlus sees a few flaws in Xiaomi's model that it hopes to capitalize on. Pei called Xiaomi's distribution model "painful" because customers have to constantly check in to see when the next batch will be available. While OnePlus will also follow a limited sales model, Pei says the process won't be as stressful.
He also says Xiaomi is a very software-focused company, while OnePlus is much more hardware-focused. With an emphasis on premium components, Pei says, "Outside of Apple, we believe that no other company can compete with us." Build quality, more than anything else, will set OnePlus apart from the pack, he says.
OnePlus is aware that its team isn't as strong on the software side, which is why it enlisted the help of Cyanogenmod Inc. That company, meanwhile, which makes the popular Cyanogenmod Android ROM, has other ties to China beyond OnePlus – it partnered with Oppo to offer its ROM on that company's N1 smartphone, and it found an investor in Chinese tech giant Tencent.
Does the world need another smartphone brand?
About 15 percent of OnePlus' employees, including its founder, are ex-Oppo staff. They are separate companies, but Oppo will still manufacture OnePlus' phones, saving the fledgling company big bucks on factories and other costs. So why wouldn't Oppo just make the phone itself?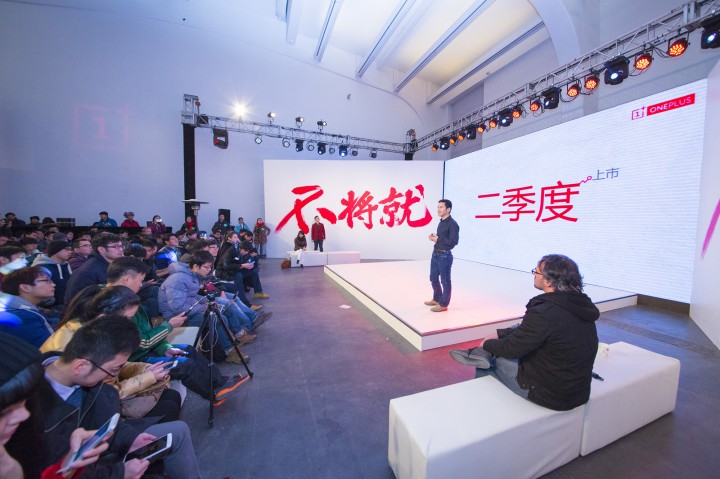 "Oppo's current model is working very well," says Pei, but its public image doesn't exactly scream "premium" and its business model is more traditional. OnePlus requires its own brand to differentiate itself from the company that birthed it.
The team has a philosophy of "never settle" and "no compromise" due to market pressure. At a press conference earlier today, founder Pete Lau explained why he created OnePlus:
I have personally used or tested a lot of the phones on the market today, and I've spoken with users about them. I've found that most of the phones are just unsatisfactory – they're either ugly or bulky or poorly built."
(Editing by Josh Horwitz)