Statistics are the best form of evidence to prove success. It's crucial to measure performance through quantifiable means…
..but, getting overly engrossed with numbers could backfire and tilt your business to the wrong direction. The "number of Twitter followers" is one  example.
Mark Collier, a blogger and social media consultant, shared an insightful piece on this, and in many ways, I do agree with his thoughts. Mark's post has reminded many businesses to rethink their perception on Twitter follower count.
That number is important but it doesn't necessarily represent how successful or influential a user is. A more meaningful measurement would be to assess the engagement level between the user and followers. Retweets and meaningful conversational tweets exchanged are signs of an engaging Twitter user (@askaaronlee is a good example). Of course, sophisticated analytics tools would have a more comprehensive method to measure engagement level.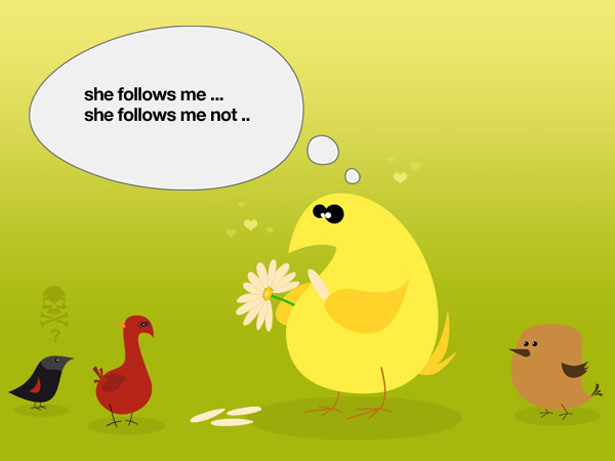 Excerpt from Mark's article:
1 – Several months ago a member of Twitter with 70K followers tweeted a link to one of my posts.  I got a grand total of 3 visitors from that tweet.  I checked, and the guy was following 80K people.  When you try to follow everyone, you usually end up following no one.
2 – Last year, @ShannonPaul RTed a link to one of my posts.  Shannon had around 10K followers at the time.  Her RT led to an additional 600 visitors to my blog that day.  After Shannon's tweet, a ripple affect started, as people within her network started RTing her tweet, which led to more RTs in their networks.  But the chain reaction started because Shannon was well-connected to her network.  They trusted her and the content she linked to (like my post). So even though Shannon's network was 14% the size of the guy with 70K followers, her network sent 600 referral visitors, while the guy with 70K followers only sent 3.
Continue reading on Mark's blog
The "Love on Twitter" comic is done by Tony Gigov