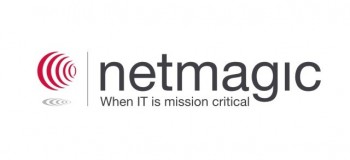 We just received word from Japan-based NTT Com that it plans to acquire a 74 percent stake in Netmagic Solutions, a datacenter service in India with datacenters across the country in Mumbai, Bangalore, Noida (Delhi-NCR), and Chennai. The acquisition sum wasn't disclosed [1].
NTT Com isn't new to India. In fact, it started operation in India way back in 2003. Today it has offices in New Delhi, Neemrana, Mumbai, Bangalore, and Chennai. It also has offices in other parts of Asia including Beijing, Shanghai, Hong Kong, Taipei, and Seoul.
This acquisition will serve to solidify Net Magic as a dominant datacenter service in India. There are overlaps in the services offered by NTT Com and Netmagic Solutions, so the acquisition makes sense for the former to quickly become a leading datacenter solutions company in the country and also serve overseas clients who are looking to host their applications in the India/Eastern Europe region.
You can check out the full release below:
TOKYO, JAPAN — NTT Communications Corporation (NTT Com) and Netmagic Solutions Private Limited (Netmagic Solutions) jointly announced today that NTT Com will acquire 74% of Netmagic Solutions, a leading provider of datacenter services in India. The acquisition is subject to the approval of relevant authorities in India.

The addition of Netmagic Solutions' datacenter services and sites will expand NTT Com's capability to provide one-stop ICT solutions in the fast-growing Indian market, as well as accelerate its offering of globally seamless cloud services through expanded ICT infrastructure Asia-wide.

Netmagic Solutions, an experienced provider of managed IT hosting services, currently operates seven datacenters in major Indian cities such as Mumbai, Chennai, Noida (Delhi-NCR) and Bangalore. It provides services such as colocation and managed hosting to more than 1,000 customers, as well as ISP and cloud services to many other customers. The company was named India's Datacenter Service of the Year 2011 by Frost & Sullivan. Established in 1998, Netmagic Solutions is headed by CEO Sharad Sanghi and operates bases in Mumbai, Bangalore, Chennai and Delhi. It employs about 500 people. The company's headquarters are located at 2nd Floor, (North Side), Block B-2, Phase I, Nirlon Knowledge Park, Goregaon (East), Mumbai.

"This alliance will help Netmagic to leverage NTT Com's global network and datacenter footprint for customers. The partnership will also help us strengthen our growth plans in the Indian sub-continent and globally, while NTT Com's global customers in India can benefit from Netmagic's expertise and leadership position in the managed IT hosting and cloud services market," said Sharad Sanghi, Founder & CEO of Netmagic Solutions.

"This acquisition enhances our global status as the ICT partner of choice, including now in India, one of the key areas of our future growth," said Katsumi Nakata, Senior Vice President of NTT Communications. "By leveraging the complementary strengths of both companies together with the continued leadership of Mr. Sharad Sanghi as CEO of Netmagic, we will accelerate enhancement of our global cloud services for the provision of high-quality ICT services."

The ongoing expansion of multinational operations in the business world is increasing the worldwide demand for seamless one-stop ICT services, including the managed operation and maintenance of networks, datacenters, servers and applications. NTT Com, under the Global Cloud Vision launched in October 2011, is meeting this demand with global end-to-end cloud services that companies use to grow their global operations. Going forward, the NTT Com Group will continue to build global strengths with a special focus on Asia, aiming to achieve global sales revenues of at least 1.5 trillion yen, including a doubling of ex-Japan sales revenues, by 2015.

###

About NTT Communications Corporation
NTT Communications provides a broad range of global networks, management solutions and ICT services to customers worldwide. The company is renowned for reliable, high-quality security, hosting, voice, data and IP services, as well as expertise in managed networks and leadership in IPv6 transit technology. NTT Communications' extensive infrastructure includes Arcstar Universal One™, Arcstar™ Global IP-VPN and Global e-VLAN, as well as a Tier-1 IP backbone reaching more than 150 countries in partnership with major Internet service providers, and secure datacenters in Asia, North America and Europe. NTT Communications is the wholly-owned subsidiary of Nippon Telegraph and Telephone Corporation, one of the world's largest telecoms with listings on the Tokyo, London and New York stock exchanges. Please visit www.ntt.com/index-e.html.

About Netmagic Solutions
Netmagic Solutions is India's largest pure-play Managed IT Hosting Services Provider. Netmagic Solutions is ISO 27001, ISO 9001:2008 and ISO 20000-1 certified and its processes are designed as per the ITIL framework. Netmagic Solutions delivers mission critical hosted applications for over 1000 of the world's best-known enterprises from multiple locations and has been awarded the 'Datacenter Service Provider of the Year 2011' by Frost & Sullivan. Netmagic's Chennai Datacenter is the only Gold LEED certified datacenter by the USGBC in India. Netmagic has 7 carrier neutral, state-of-the-art datacenters located in Mumbai, Bangalore, Noida (Delhi-NCR) and Chennai with over 2,00,000 sq. ft. floor space. http://www.netmagicsolutions.com
---
Note that the acquisition isn't complete as the release stated that it is subjected to "approval of the relevant authorities in India."  ↩