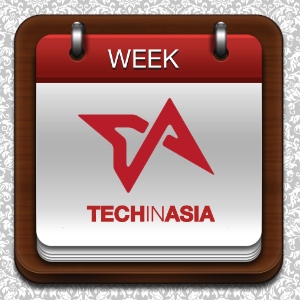 We have lots of things to be thankful for this week. If you had yourself a nice turkey dinner, you can be thankful for that. If you were Baidu this week and raised boatloads of money, you can probably be thankful for that too. And most of all, if your company is not RIM, you can certainly be thankful for that as well.
Here are some of our top stories from this week. You're welcome.
China's biggest search engine unveiled the full extent of its dollar bonds issue this week, which sees Baidu raising $1.5 billion in the public notes offering. With all those US dollars, there's the strong likelihood that much of it will be used for growth in overseas markets. Baidu is active already in Vietnam, Thailand, Egypt, and Brazil – and that list looks set to grow. Here's some speculation on what sectors it might look at.
We talk a lot about Chinese companies looking to expand overseas, but there are big obstacles for any company from China looking to do well abroad. This article should be required reading for anyone who talks about how China will one day dominate the global tech industry.
Enricko did a fascinating piece this week, interviewing local developers to find out what they thought about developing for BlackBerry. The sentiment doesn't seem too positive, as developers are hesitant to build apps for the platform. You know you're in trouble when developers' confidence is shaken in this way.
It's good to see that RIM is trying to fight its way back up with free calling over wifi and the new Blackberry 10. But will buyers be able to patiently wait for new handsets with annual Christmas sales coming up?
I'm going out on a limb here. But I really like this service a lot, and I think it has the potential to go places. It's a dead simple application. It's super useful, and it has a smart founder. And unlike many Japanese startups, it doesn't have a crappy name. Stay tuned for the web version which should be coming soon.