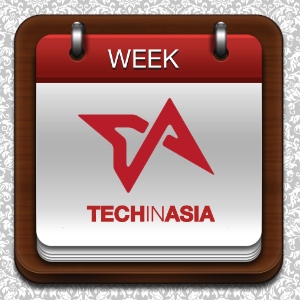 There was lots of interesting tech news going down in Asia this week, and particularly in China. The iPhone hit in a few new countries, although there was more going down around the region that warranted attention.
Coincidentally, much of the news from this week did center around apps that run on iPhones though. I guess there just isn't any escape, is there?
The MIIT news is huge, too — Steven will explain that shortly — but I'm going to pick this news this week because I think it's indicative of where a lot of Chinese tech companies are headed right now. I won't give away what it is they're working on, but it's something a lot of other tech and web companies are thinking about working on, too.
This new title from GREE and Konami got off to a good start with 100,000 downloads in its first two days. And today we're hearing that it the mobile game has gone on surpassed 500,000 downloads. And to mark the occasion, players will be able to earn 1.5x experience points from now until December 17 as part of its campaign to mark the milestone.
China's Ministry of Industry and Information Technology (MIIT) seems keen to regulate all of the nation's app stores, leaving developers worried about the potential impact. This would apply even to Apple's iTunes App Store and Google Play. While it might help control piracy and malware on the numerous third-party app stores in China, this kind of monitoring by authorities will, I reckon, likely involve some meddling into the kinds of apps that can be distributed.
The chat app war is getting really intense! Tencent might have thought that WeChat was safe and secure in China with it huge user base. But Line isn't giving up without a fight, hoping to loosen WeChat's stranglehold in China. It's unlikely Line will win the battle, but it's ballsy for NHN Japan to take such big risk. Grab your popcorn, place your bets. We may be in for an epic battle in China between Line and WeChat.