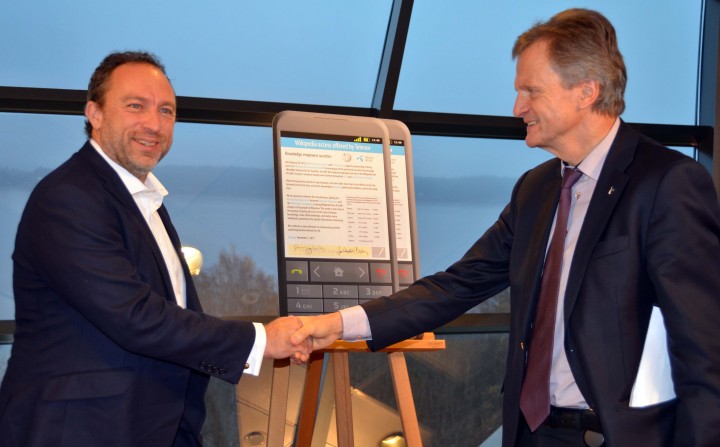 As one of the two foreign companies being granted a nationwide telecom license by the Myanmar government, Norway-based telco Telenor announced its partnership with Wikipedia to launch a campaign called "Wikipedia Zero" in the country. This partnership allows Telenor's future subscribers in Myanmar to access Wikipedia free of mobile data traffic charges when Telenor begins services in the country.
Connecting the nation through mobile
According to Telenor, the move comes out of its desire to help connect Myanmar's 60 million people. In Myanmar, as smartphone adoption increases, most citizens only be able to afford the most basic of handsets and services. But over time, these will grow more advanced. A telco rep commented:
The potential for Wikipedia in Myanmar is large, since we expect the country to widely adopt both Wiki-capable feature phones and smartphones very quickly. The numbers of those who access this will, of course, depend on how many customers sign up with us once we begin operations there. It is also important to note that as of yet, Wikipedia is not a household brand name in Myanmar. So we will need to do our best to help people understand the value that Wikipedia provides as an information tool and motivate people to use it. We hope that by providing free use of Wikipedia, we can help stimulate interest.
Wikipedia as social welfare
The partnership between Telenor and the Wikimedia Foundation was first established in February 2012. Following the agreement, special versions of Wikipedia for mobile phones were launched in Thailand, Malaysia and Montenegro. Due to the program's success in these regions, in addition to Myanmar, Telenor also hopes to launch Wikipedia Zero in Pakistan, Bangladesh, India and Serbia next year.
Before this, Ooredoo, the other telco who won a license to operate in Myanmar also announced it will give telecom jobs and training to 30,000 women in the country. The telcos' social welfare efforts shouldn't come as a surprise, as in order to earn the good-will of the government, they first must prove they can give back to society. It remains to be seen how this may affect customer acquisition.
(Editing by Josh Horwitz)