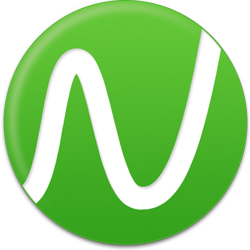 Noom Inc., a mobile health & fitness developer, has announced that it has secured $2.6 million in pre-series-A funding. The funding round was led by UK-based VC firm m8 Capital along with Qualcomm Ventures, Harbour Pacific Capital and former executives from Nexon.
With this new round of funding, New York-based Noom is looking to further expand its services into Asia. It will be opening a Noom Korea marketing office and also launching a Korean version of Noom.
Noom offers a series of wellness products including Noom Weight Loss Coach, its flagship app, which currently holds the number one spot for weight loss apps in the Google Play store. The app provides a customized weight loss program based on the users' current weight and their goals for weight loss. Users can log daily diet information and keep track of their caloric intake. One interesting feature of the app is the forum discussion, which allows users to discuss and share weight-loss experiences. Topics on the forum include recipes, desk job exercises, drinking water challenges, food confessions, and more.
According to Noom, Noom Weight Loss Coach users have already dropped a whopping 19 million collective pounds. Now, the company is targeting Korea, and it has gained a total of over 15 million downloads across Noom Weight Loss Coach and other apps such as CardioTrainer and Calorific.
Regarding the funding round, Noom co-founder Saeju Jeong said:
We are very happy to have gained a valuable partner in m8 Capital as well as additional support from existing partners. With this support we will continue to expand internationally as well as to other mobile platforms.
Noom Weight Loss Coach is available free on Android. You can find out more about Noom Weight Loss Coach from the video below: