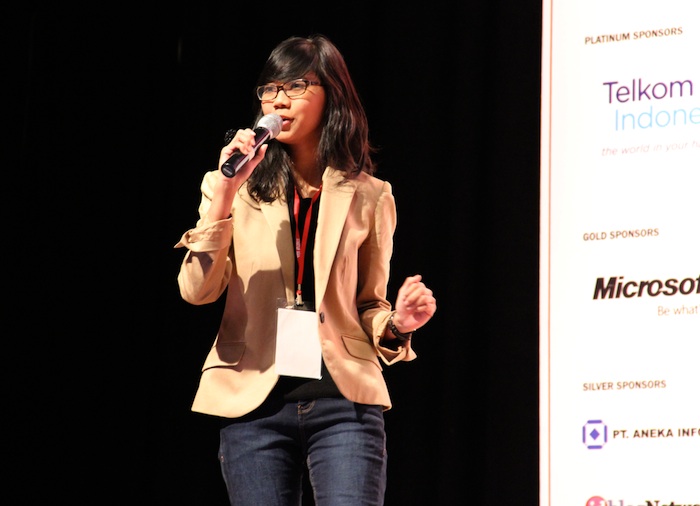 There are three days until the first Startup Asia event in Bandung. We're so close to 24 hours of coding excitement, followed by pitches on a big stage in front of qualified judges. Are you ready? You should be.
If you're wondering what to expect, looking back to Startup Asia Jakarta could be helpful, especially because we had a hackathon at that event too. Of course we also had Startup Arena with pitches on the big stage in front of judges. The three winners, Moso, Payroll Hero, and NoLimit all came from different countries (Japan, Philippines, and Indonesia). Asia unite.
Since the next Startup Asia is in Bandung, I thought it would be interesting to see how a local startup that won third place in Startup Arena, NoLimit, is doing lately. We already know the team at No Limit just launched some new features, but what else is going on with them? I spoke with founder and CEO Aqsath Rasyid to find out how things were going after June's Startup Asia Jakarta event.
After the Startup Asia event, more than 7,500 new users registered to NoLimit and more than twenty partnership offerings came to us from inside and outside Indonesia
Other than that, they also received a lot of media exposure and even got some looks from investors.
There were some investors and media that contacted us who come from outside Indonesia, also.
Being better known around Asia can apparently help your product/service improve too. This happened to NoLimit recently.
There was a foreign client who wanted to use our service. This made us improve our engine to accommodate English. But it still takes some time, though.
So what did they learn from Startup Asia Jakarta?
It opened the eyes of local startup founders to the world beyond Indonesia. Other than that, since every startup naturally tries to solve problems around them, we learned what problems foreigners face in their countries, and how they (try to) solve them.
Rasyid said he hoped "more entrepreneurs are inspired and will be willing to come" to events like Startup Asia Jakarta, and we hope so too! Startup Asia Bandung is right around the corner, so don't miss the chance to get your work in front of investors, media and potential new partners and friends in the tech industry.