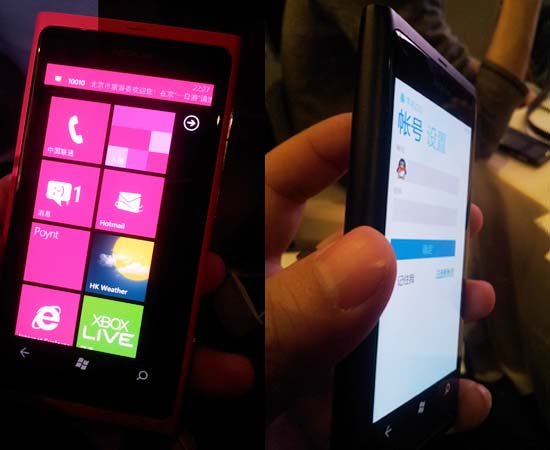 Nokia's (NYSE:NOK) CEO has told the Chinese news site 21st Century Business that its first Nokia phone will launch in China on March 28th. It is, said the Finnish firm's new head honcho, "an exciting time."
It's the first clear indication of a date for the official launch of a Nokia WP7 handset in China. But unfortunately there was no word from Elop whether the upcoming launch would involve a mobile carrier or be sold unlocked. The first device is likely to be the Lumia 800 which has reportedly been tested extensively to ensure a smooth, localized user experience. The newest Windows Phone software update from Microsoft already added needed features such as Chinese text input.
But one Weibo user has found proof that Nokia might bring two models to the country soon: the Lumia 800 plus the 719C. That's because, as pictured below, China's telecom inspection department has approved both those models already: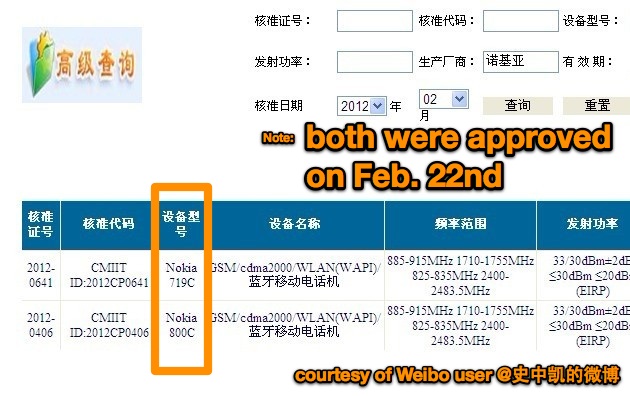 Nokia is locked in an apparent race with HTC to launch the first official WP7 device for Chinese consumers. HTC (TPE:2498) started taking pre-orders for its HTC Titan – or 'Triumph' as it might become here – back on March 4th, but it might not be the first to actually get into people's grasp.
When March 28th comes – or perhaps sooner if HTC gets its way – there are already crucial Chinese apps ready in WP7 form, such as Sina Weibo and Tencent QQ. Also, Microsoft has its Marketplace sorted out for China, complete with stricter rules about salacious or overly political apps.
Hit the comments to tell us what you reckon Chinese consumers will make of WP7, or if Nokia's ship has already sailed now that so many folks love Android and iOS so much.
[Source: 21st Century Business – article in Chinese]