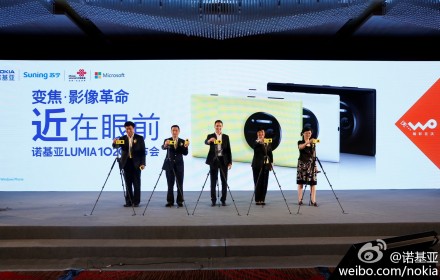 This morning at an event in Beijing, Nokia China's general manager Erik Bertman and an array of partners (pictured) brought the newest flagship phone, the Nokia Lumia 1020, to mainland China.
The Nokia Lumia 1020 – marked by its 41MP camera – is the latest Windows Phone 8 device to launch in China. It'll be available for RMB 5,999 ($973) unlocked, which is about the same as the unlocked 32GB iPhone 5 in the country (the Lumia 1020 also has 32GB of space). But for that price you get a camera that Engadget calls "the closest thing to a DSLR-like imaging experience on a smartphone." Accessories like a mini tripod and the 'camera grip' case are also available for Chinese gadget freaks.
While today's event focused on Nokia (HEL:NOK1V; NYSE:NOK) in partnership with China Unicom and retail chain Suning, the Lumia 1020 will also make its way to the country's largest telco, China Mobile.
Nokia sold only 4.1 million phones in China in Q2, as feature phone sales died off and WP-powered Lumia sales seem to be slow to take off relative to the huge success of Android in China.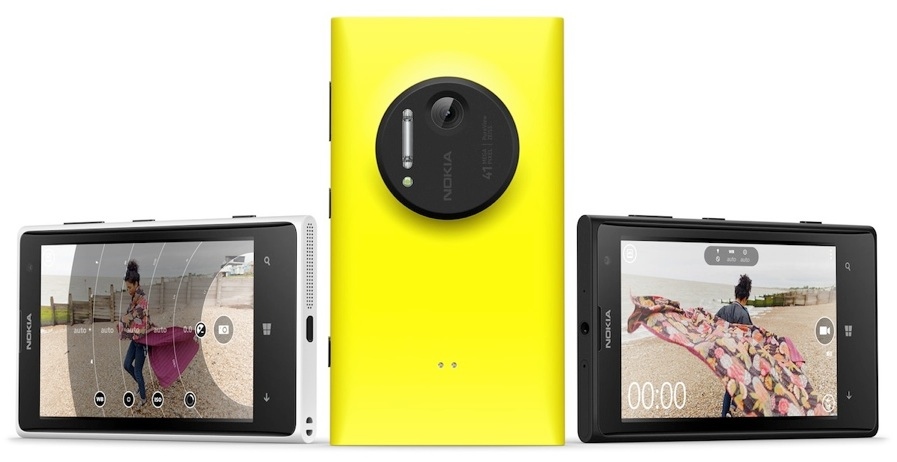 (Editing by Willis Wee, Enricko Lukman)