Amazon (NASDAQ:AMZN) announced yesterday the expansion of its Android Appstore to "nearly 200 countries" but didn't specify the full list. So we asked Amazon where in Asia-Pacific its app store will soon be available, and now we have the answer. Basically, it's a no-go for China and Indonesia, two of the three biggest nations in the area, but the rest of the region is pretty much covered:
The full Amazon Appstore new line-up in Asia-Pacific – it has launched already in Japan – is here, with larger nations highlighted in bold: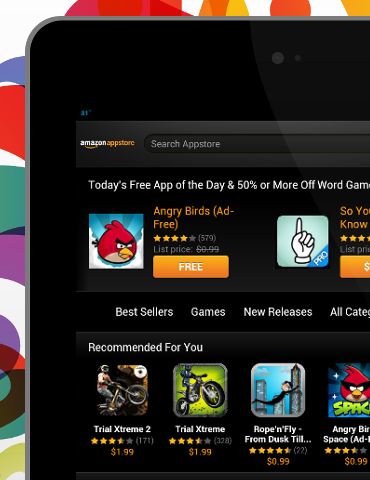 American Samoa
Australia
Bhutan
Cambodia
Christmas Island
Cocos (Keeling) Islands
Cook Islands
French Polynesia
Hong Kong
India
Laos
Macao
Mariana Islands
Marshall Islands
Micronesia
Mongolia
Myanmar
Nepal
New Zealand
Niue
Norfolk Island
Palau
Papua New Guinea
Philippines
Samoa
Solomon Islands
South Korea
Sri Lanka
Taiwan
Thailand
Timor-Leste
Tokelau
Tuvalu
Vanuatu
Vietnam
Wallis and Futuna
With developers and customers in those countries now having access to Amazon's catalog of apps, it might soon lead to the company's hardware, namely the Kindle Fire and Fire HD tablets – going on sale there at a later date. But the Amazon App Store can be used on any Android device.
By the way, there are some seriously odd places on the global list, such as Antarctica, and the Heard Island and McDonald Island (Wikipedia says: "Population: 0").