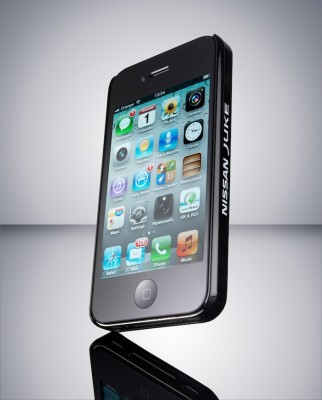 While the iPhone case market is pretty crowded these days, we're still pretty surprised to see Nissan (TYO:7201) change lanes from its usual business to enter a player into the race. But the company is taking advantage of the same scratch-healing paint technology that goes into its cars to create its Scratch Shield iPhone case.
According to Nissan, small scratches in this paint can 'heal' in as quick as an hour, while deeper scratches could take as long as a week. Nissan worked with the University of Tokyo and Advanced Softmaterials Inc. to develop this technology, and this is the first time that it has been implemented in product other than a car. Nissan's overseas program director for Nissan in Europe, Bob Laishley, explained:
We're really excited about the possibilities provided by this technology. In Japan, we've already linked up with world-leading mobile operator Docomo (NYSE:DCM) to allow them to use the Scratch Shield technology on its Style Series N–03B mobile phones [1], and we think this technology has real scope beyond the automotive world.
So far this case is just a prototype, although Slashgear reports that the company is considering a commercial launch later in 2012. I suspect that the case is less of a commercial enterprise as it is a marketing endeavor. I mean, if you want your product to get exposure, there are certainly worse ways to do it than piggy-backing on the fame of the iPhone, right? In case you're wondering what 'Nissan Juke' emblazoned on the side of the case refers to — yes, it's a car.