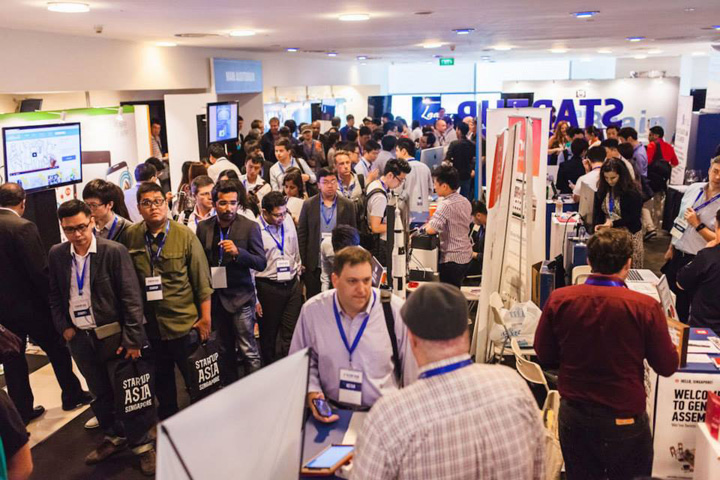 Tech in Asia's mission:
To serve and connect Asia's technology and startup ecosystem by making every business action we do meaningful to the people we serve.
Today, we are happy to share that we are one step closer to our mission. Team Tech in Asia is excited to have Nikkei Asian Review on board as our Official Media Partner at Startup Asia Tokyo 2014. Nikkei is a familiar media brand within the world of business and finance and we believe that working with a major media outlet like Nikkei will raise the profile of the fast growing, entrepreneur-led tech ecosystem in Japan and the rest of Asia.
Startup Asia Tokyo 2014, which will take place on September 3 and 4, is a two-day conference organized to bridge Japan and Asia. There's much to learn between Japan and Asia's diverse cultures and startup ecosystems. We aim to mashup the best of Asia and Japan so everyone can share their experiences, create new relationships, and also find new business opportunities. Some of our speakers at Tokyo include Taizo Son, CEO at Movida Japan; Tomoko Namba, founder and board member at DeNA; Yoshikazu Tanaka, founder and CEO at GREE; and Kevin Hale, partner at Y Combinator.
See: Startup Asia Singapore 2014 at a glance (INFOGRAPHIC)
Along with keynotes, fireside chats, and discussions on stage, other highlights at the conference include the Startup Arena pitching battle, the ever popular Startup and Investor Speed Dating sessions, and Bootstrap Alley – a mega exhibition that showcases over 100 startups from across Asia.
See: Preparing for Startup Asia Tokyo: where to eat, sleep, and stay connected
For Arena, up to 10 growth-stage startups from across Asia will be hand picked to compete for investments, media limelight, and glory. Previous Arena competitions have attracted thousands of applicants, and hundreds more are expected to apply for Arena in Tokyo. The submission cut-off date for Tokyo Arena is on August 8. Interested startups can find out more information here.
See: Startup Arena winner Bindo nabs $1.8M in seed funding
Early bird discount tickets are now available for purchase. With the unique code NIKKEI, you can purchase Startup Asia Tokyo 2014 tickets with a 25 percent discount. For more information and updates on the event, please visit the official website.
Onwards and upwards, startups in Asia!