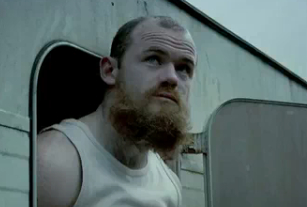 The FIFA World Cup is just around the corner, and soccer fans (like me) can certainly feel an air of anticipation for this once every 4 years soccer event.
Nike understands how soccer lovers think and has intelligently spiced up the excitement through its star studded viral ad, featuring soccer superstars like Wayne Rooney, Cristiano Ronaldo and Fabio Cannavaro.
The ad highlighted the impact of one's pass, shot and tackle. Each crucial intervention could potentially change the life of a soccer player, or even the nation.
In this 3 minutes short film, Nike has placed the limelight on several players under different circumstances to illustrate the intensity of the game. For example, a scene featured Wayne Rooney in a caravan slum, having to face shame after failing to bring glory to his nation. (We have included an interesting short video that featured a short snippet of his "caravan life")
After 5 days of the ad release on YouTube, the film has accumulated over 2.8 millions views. Nike has also embedded an exclusive 10 minutes behind-the-scenes video on its Facebook page. In order to view it, you got to "like" it. A cheeky but effectively method to gain likes for its page.
Nike: Write The Future
Rooney Caravan