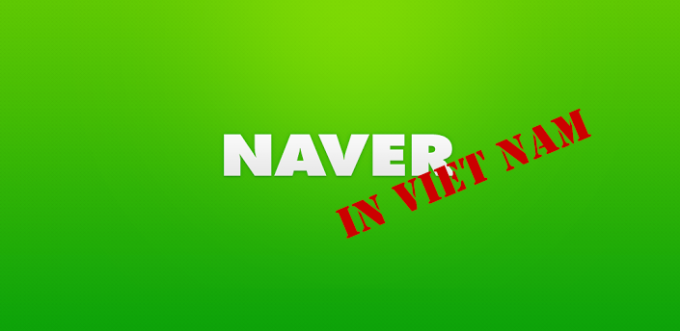 In Vietnam, the chat app battle is fearsome. Western competitors Whatsapp and Viber face serious opposition from Asian rivals like Line, KakaoTalk, WeChat, and domestic apps like Zalo and soon to be released Wala. Arguably, there's no real leader right now.
Line, probably one of the sleekest apps in the space is headed and designed by NHN. I sat down with JB Park, the CEO of NHN Vietnam, to talk about where NHN is headed next in Vietnam and was surprised to learn some interesting moves for the coming year and facts about NHN in Vietnam.
Currently in Vietnam, NHN has 70 staff, mainly engineers, and over 250 servers in the country dedicated to Vietnam. The Line chat app has had over 1.5 million downloads so far, although Park did not reveal monthly active users. But what is really interesting is that the 70 staff that NHN has up in Hanoi, Vietnam's capital, are not working on features for the chat app (that innovation happens back in Japan and Korea where Park says there are teams of Korean, Japanese, Russian, and American engineers working together), but they're actually working on bringing a new search engine into the Vietnamese market, one of NHN's other fortes.
That means in Vietnam, NHN is going to be competing in two very significant spaces: chat apps and search.
A quick look at the history of search in Vietnam
If you'll remember, I recently reported that Coc Coc, a Russian-backed search engine, is looking to pump $100 million into defeating Google in Vietnam, and there's also another Russian-backed search engine called Wada, who hasn't gotten as much traction in the market yet. Historically, Vietnam has seen its fair share of search engines that want to be Google:
In 2006, DFJ VinaCapital invested $2 million on timnhanh.com, which has now shifted into newspaper content crawling.
In 2007, the Nguyen Hoang Group invested $500,000 in monava.vn, but has since closed down.
In 2008, Tinh Van company invested $2 million into Xalo.vn, but hasn't made much headway.
In 2008, Socbay.com also debuted to great fanfare but also hasn't gained much traction.
It's been difficult. Since 2008, no significant players except perhaps Coc Coc have really stepped up to face Google, and Google remains the dominant search engine with over 80 to 90 percent of the search engine market share – and it's by far the top website in Vietnam. So it's interesting that NHN is jumping into the Vietnam search war as well. According to Park:
In South Korea, Naver has long been the king of search, soundly dominating Google, which has only had around five percent of market share. So in the next few months, we'll be releasing our own search engine on the market.
In order for NHN to succeed on the search front, it will have to be proactive in building up its own content. That means coordinating with local companies and organizations that produce information.
The only way that we could be better than Google in South Korea was in working with content distributors and publishers locally, so that's what we'll be doing here. The problem in Vietnam is that content is very weak. So we have to look at helping to produce it and get it online.
It's going to be an interesting journey for NHN's search in Vietnam. Park didn't say if the name of the engine would be Naver like in South Korea, but he did say they're look at building a search app in addition to a website. The challenge moving forward will be if the team of Korean, Japanese and Vietnamese engineers can crack Vietnamese search better than the Russian-Vietnamese teams at Coc Coc.