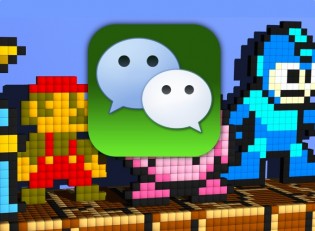 We know that Tencent (HKG:0700) is working on a social gaming platform for WeChat, its popular social messaging app, but what else is in the pipeline? According to industry analyst Guan Peng, the next major version of WeChat app, which will be v5.0 for iPhone and Android, will come with support for three major new features.
Anticipating that WeChat v5.0 will appear later this month, he reckons we'll see:
Paid publishing or subscriptions for accounts on the WeChat public platform – ie: those run by celebrities, media outlets, and brands.

Mobile payments with users able to scan QR codes to make payments within WeChat.

Social gaming integration will arrive as promised.
In addition to all that, Guan Peng expects the WeChat brand/celebrity accounts to be given more emphasis and prominence.
Of course, none of that is officially coming in WeChat v5.0. We know there is a social gaming platform coming for sure – similar to those from rival apps Line and Kakaotalk – but it might not be ready to go live this month. E-payments are far from a certainty as well; indeed, when we listened in on Tencent's most recent earnings call in March – revealing $7 billion in revenue in 2012 – Tencent president Marin Lau had this to say of mobile payments:
We take a long-term view – there are so many hurdles and a lack of standardization [for payments]. So it's an experiment that we take a lot of interest in, but it takes a long time to see what needs to be done to build a business model on it.
As for paid publishing or subscriptions for content, that's also an area covered by Line and KakaoTalk. Just a few weeks ago, KakaoTalk rolled out its KakaoPage platform for selling digital content, while Line recently started selling e-books. Neither of those will impact WeChat in China, we suspect, where most of its users actually are, but it's interesting to see these similar patterns.
It's conceivable that WeChat will pursue many other channels in the future as well, such as a rumored mobile wallet capability.
My own feature request for WeChat is a badly needed makeover – especially for its slow and clunky Android app with its dated, pre-Android 4.0 stylings.
(Source: Techweb – article in Chinese)