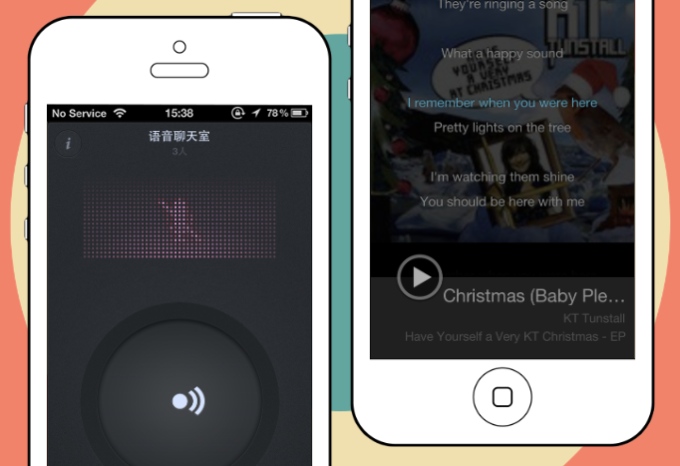 Yesterday, WeChat app officially hit an impressive new milestone – 300 million registered users – and that coincided with an iOS beta release of v4.5 of the app. The update shows that WeChat will focus even more on being chatty, adding multi-user voice chatrooms, Siri-esque vocal reminders, and a song search feature kind of like SoundHound or Shazam (pictured above).
WeChat first added voice calls – along with video chats – last summer, so this forthcoming update looks to be a major extension of that. The chatroom in the leaked screenshot shows three users in the hangout, but it's not clear how many it can hold in total.
The updated app – which is likely to hit iPhone first once out of private beta, and then Android a few weeks later – also lets WeChat users speak into the app to set reminders for themselves at a designated time. But it's the song search that might prove to be the most widely used new feature, which can listen in on a piece of music just by shaking your smartphone. Once identified, WeChat will stream the song and even provide lyrics. Due to rights issues, this might only come to Chinese users of the app, as the app's makers, Tencent (HKG:0700) already have the China-oriented music streaming service QQ Music, which is presumably the source of its streaming tunes.
The v4.5 beta will also see a much needed UI refresh for some of its buttons: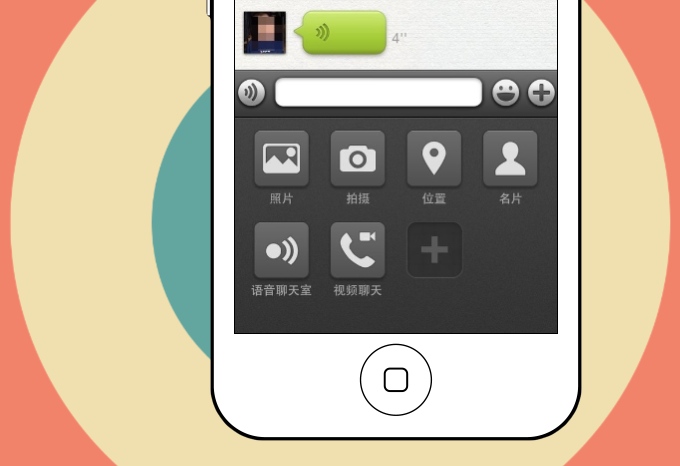 [Source: QQ Tech – article in Chinese]