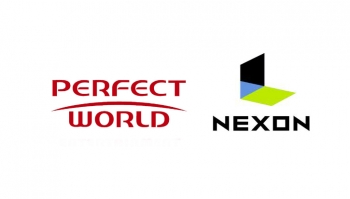 Hot on the heels of reports that South Korean online game publisher Nexon is eyeing what could be a $1.28 billion Tokyo Stock Exchange IPO, there's news today that the company is partnering with leading Chinese game developer Perfect World to create a joint company.
According to Min Seo, the CEO of Nexon Korea, elaborated on the agreement:
This partnership will combine Nexon's deep experience in publishing online games and well-established competencies in the Korean gaming market with Perfect World's rich and attractive content, and renowned R&D and operational capabilities"
As for Perfect World, its Chairman and CEO Michael Chi noted that the move will bring more of the developer's games into Korea and "further expand [its] user base" in the country.
The last time we brought you news on Perfect World was last month when the company dropped $100 million dollars into a venture capital fund, intending to start incubate technology and media start-ups. As for Nexon's recent activities (besides all the IPO talk), you may recall back in October that it partnered with DeNA to bring a title from the famous Maple Story franchise to the Mobage platform.