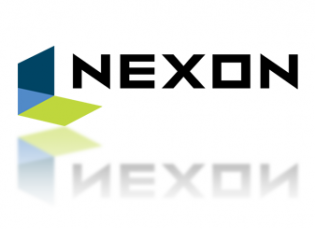 Nexon's (TYO:3659) Q4 2012 results are just in. In brief, the Korean gaming giant did okay. Last quarter saw Nexon hitting ¥30.94 billion (US$329.29 million) in consolidated revenue which was up 24 percent compared to the same quarter last year. Operating income increased by 25 percent from the same quarter last year to ¥9.8 billion ($104.1 million) .
[UPDATE: An editorial slip-up turned the above two yen numbers into millions when they should be billions. It's all now corrected. Apologies].
Operating income margin was at 31.6 percent as more mobile gaming gave Nexon higher margins. In October last year Nexon acquired Japanese mobile game developer Gloops for a whopping $469 million. It also acquired inBlue for an undisclosed amount.
There's a net loss of $1 million as Nexon pointed to write-downs of some of its investments and also higher tax expenses due to new Korean tax regulations.
For Nexon's fiscal year 2012, here are the highlights from its statement:
Total revenues were $1.2 billion for full-year 2012, an increase of 24 percent over the prior fiscal year.

Operating income was $513 million, an increase of 25 percent over the previous year. Operating income margin was 44.1 percent, slightly higher than the 43.7 percent in 2011.

Adjusted net income for the year was $297 million, up two percent over last year.
It's apparent that Nexon is looking to march towards mobile gaming with its Gloops and inBlue acquisition. It has also recently partnered up with DeNA which will see more Nexon games over at the Mobage platform for both Japanese and global users. Nexon forecasted that for Q1 2013, revenue from mobile gaming is expected to increase from $2.39 million to $80 million, a whopping 33 times higher. Seungwoo Choi, President and CEO of Nexon said:
We enhanced our mobile business through the successful acquisitions of inBlue and Gloops, positioning Nexon as the leading third-party mobile game developer globally. Since acquiring these companies, both have outperformed our expectations and each is set to deliver a strong 2013 lineup for the domestic and international markets.

Importantly, through our recent alliance, DeNA is running strong marketing promotions for our games on the Mobage platform. We expect continued strength in our PC business over 2013 as we begin to realize the returns from the large publishing deals we signed in 2012.
For now, Nexon's businesses are very much focused on China, Korea, and Japan. North America and Europe play a small role in its revenue. Al, there's no sign of Southeast Asia operations anytime soon.