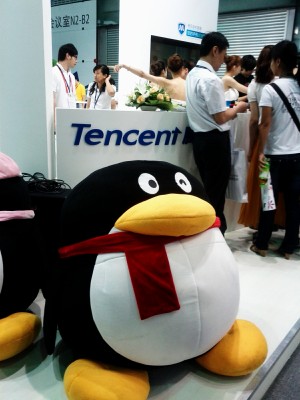 China's biggest web company by revenue, Tencent (HKG:0700), has today set a price of $600 million, and a rate of 3.375 percent, on a senior unsecured notes offering. This will raise $594 million for the social media and gaming company, but Tencent didn't specify exactly how it'd be spent in its announcement. It explains:
The Notes will mature after 5.5 years on 5 March 2018. The Notes will be listed on The Stock Exchange of Hong Kong Limited and trading of the Notes is expected to commence on or about September 6, 2012 (Hong Kong time). The Notes are made available only to "professional investors" (as defined in the Securities and Futures Ordinance (Chapter 571 of the Laws of Hong Kong)) and are not offered to the public in Hong Kong.

The estimated net proceeds of the Notes offering, after the deduction of underwriting fees, discounts, and other estimated expenses, will amount to approximately US$594 million. The Company intends to use the net proceeds from the Notes offering for general corporate purposes.