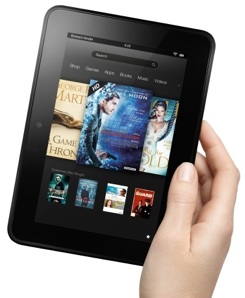 A couple of Chinese tech blogs have heard from sources that point to Amazon (NASDAQ:AMZN) launching its e-reader and tablet in China. It's suggested this will happen as soon as this month. TheNextWeb reports that the "China Radio Management Agency website shows that Amazon submitted four Kindle devices this year for a Chinese radio equipment license," and these "are believed to be the Kindle Keyboard, Kindle Touch WiFi and 3G, and the Kindle Fire HD."
Two importants bits of evidence are that v5.3.0 of the Kindle Paperwhite software just updated to support Simplified Chinese text, and users have found users-guides that point to local domains (Amazon.cn and Z.cn), though those guide links are currently blank.
Of course, the hardware would also have to be backed up by a Chinese-version of the Amazon App Store, as well as a decent form of online payments.