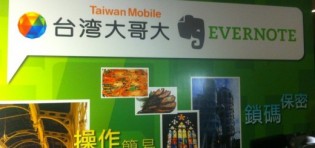 The US-based cloud notes app Evernote is following up on its recent Beijing office by opening up one in Taiwan, the company revealed today. That's its fourth base in Asia. The two-person team in Taiwan will support its paid users in the country and, explains Evernote CEO Phil Libin:
One of the main reasons for our move into Taiwan is to encourage local developers to create content using our API since we've seen many excellent creations from developers in the country.
More details, including a partnership with Taiwan Mobile, are over on TNW.