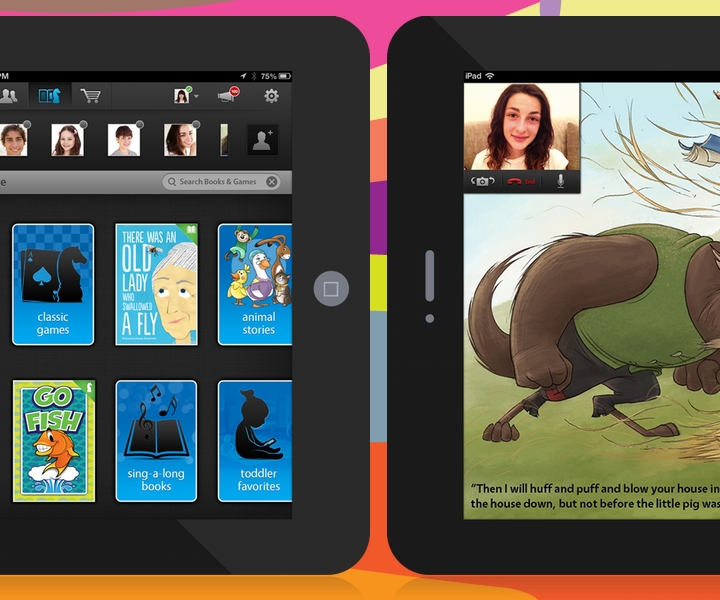 Big and established tech companies have been setting up investment or venture arms of late, making for a very promising trend for startup ecosystems around the world. And now an Indian software and tech services firm, Persistent Systems, has followed that path. The new Persistent Venture Fund will focus on early-stage investment in innovation in areas of social, mobile, analytics and cloud computing (SMAC) technologies.
It will support early-stage startups across the world with seed capital. As its first venture investment, the company has backed Ustyme, a free video call app for iPad where chatters can play games or read books together during the call (pictured above). The app is made in the US.
One of the reasons behind starting the venture fund is that Persistent Systems wants to become a value-added partner for startups and entrepreneurs in sectors that align with the company's expertise.
According to Dr. Sridhar Jagannathan, chief innovation officer at Persistent Systems and head of the Persistent Innovation Venture Fund, the initiative will not only benefit startups like Ustyme with funds but it'll also provide support from technology experts to its fledgling startup partners
Ustyme's CEO Linda Salesky says the Pune-based company is an invaluable invest partners and a trusted advisor.
India has a good amount of VC firms looking at early-stage startups, such as Kalaari.
(Editing by Steven Millward)