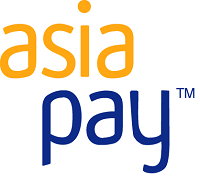 East and West have combined forces in a bid to give online retailers in Asia a more comprehensive platform to sell stuff. In this case, the partnership involves NetSuite, an enterprise cloud computing company from the United States, and AsiaPay, an e-commerce service provider headquartered in Hong Kong.
The collaboration entails integrating AsiaPay's PayDollar e-commerce payment gateway with NetSuite's SuiteCommerce platform.
PayDollar allows businesses of any size to accept a variety of credit and debit card payments via web and mobile, as well as mail order and call center payment channels. The service supports multiple currencies and languages. Merchants who want to use PayDollar can expect to wait 2 to 3 weeks for approval and setup.
The service supports a bunch of payment options native to places like China (Alipay and 99bill, for instance) and Philippines (Smart Money and Globe GCash). That is in addition to popular choices like Visa, Mastercard, and American Express.
NetSuite offers customers a complete e-commerce platform to set prices, add e-commerce features to their site like search, checkout, and visual presentations, mobile optimization, SEO, order management, and more.
It is used by a wide range of online merchants, both B2C and B2B. Examples include Magellan GPS, Afloral.com, and KitchenwareDirect.