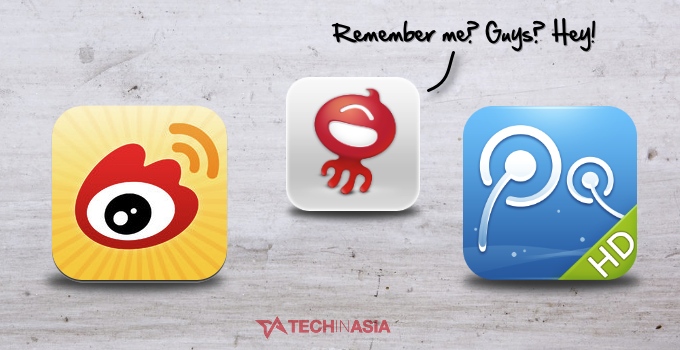 "Weibo" is the generic term for microblogging in Chinese – and when somebody utters the word, it's usually in relation to the hottest of China's Twitter clones, Sina Weibo. On occasions, it's referring to Tencent Weibo. But rarely is the individual actually talking about Netease Weibo. Nonetheless, the Netease (NASDAQ:NTES) social service has exceeded 260 million registered users, according to numbers issued by the company.
Netease Weibo remains the third-largest of the numerous microblogging services in China. The biggest in terms of registered user numbers is actually Tencent Weibo, with an eye-watering 469 million at 2012 Q2. Sina Weibo is the one that has all the buzz – and much of the social marketing focus of brands – and it had 368 million at the halfway point of this year, with 36.5 million average daily active users. Netease Weibo did not reveal how many of its users are active on a daily or monthly basis.
Netease, perhaps best known in China for its gaming platform, reckons that the boost in numbers is due to its Weibo service adding new content channels and a refreshed UI. But the growing numbers equally could just come from people with a Netease account trying it out and then rarely using it.
Launched in March 2010, Netease Weibo is also up against similar social sites from other major web portal companies in China, such as Sohu Weibo. Indeed, in China's ever competitive tech scene, there are even some state-run microblogging sites, such as People's Weibo, which is run by People's Daily Online (SHA:603000). Despite Netease Weibo catching up with Sina Weibo in terms of user numbers, there's little danger of Sina losing its crown of being "China's Twitter" anytime soon.
[Sources: Netease Tech, via Techweb – articles in Chinese]