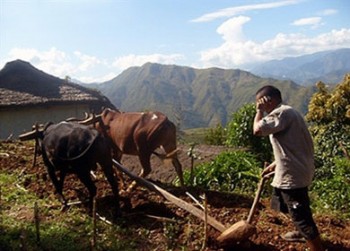 No matter where in Asia you look, mobile networks are growing like weeds. Case in point: Nepal's mobile subscriber base increased to 18.14 million in May, according to Telecompaper. That's up from 17.74 million just a month earlier, which means the country picked up a whopping 400,000 new mobile subscribers in one month. Not bad for a nation with just under 30 million in population.
The May jump brings Nepal's mobile penetration rate to over 61 percent, but that number has more than likely continued to rise since the last measurement in mid-May. If that growth rate were to continue, Nepal would break 20 million mobile subscribers before the end of the year, and could be approaching near-total penetration as early as 2015.
Still, not everything is looking rosy. Only a small minority of those new users are on 3G networks, with everything from the difficulty of getting good service outside of a few major cities to the high price of many 3G-capable handsets slowing the growth of 3G networks in the country (despite the fact that it was one of the first Asian nations to launch a 3G network). And reportedly the few people who do have 3G service use it sparingly, and it accounts for less than 5 percent of the revenue of Nepal's biggest telecom operators (Nepal Telecom and Ncell).
Even so, it's clear from May's growth numbers that Nepal is going mobile in a serious way, and better 3G penetration is likely just a matter of time. It may be too small to get as much attention as some of its neighbors, but like the rest of Asia, Nepal's mobile scene is very much on the march.
(Telecompaper via Tech Nepal, image source)