The NBA is super popular in China. So is Tmall, Alibaba's upscale brands-only no-knockoffs-here e-commerce site. Yesterday, the NBA announced that it has officially partnered with Tmall to become a Tmall vendor, and its online store is already up and running. On it, basketball fans can purchase all kinds of official NBA gear from game balls and collectibles to the latest uniforms at the absurdly high prices Western fans will be used to. I'm not sure how many Chinese will be willing to spend $45 on a t-shirt when they can just as easily buy the knockoff on Taobao for $3, but I guess the NBA is about to find out.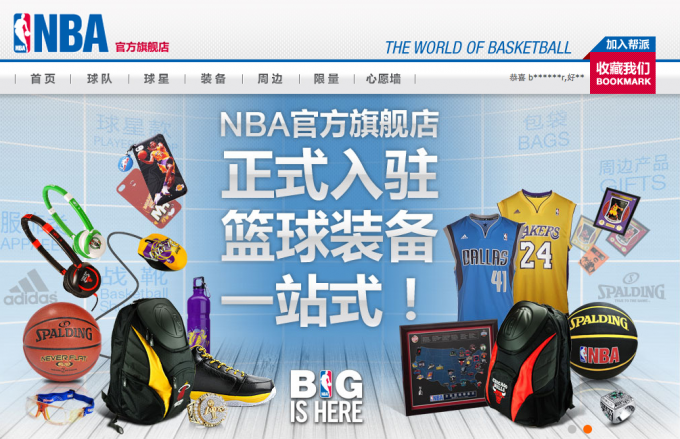 Actually though, it's interesting that the NBA didn't do this earlier. It is, after all, one of the most popular foreign brands in China, and other big foreign brands like Pepsi hopped on the Tmall bandwagon much earlier in the game (if you'll forgive the mixed metaphor). I can't help but imagine that the NBA could have made a killing with a Tmall store when the nation was caught in the grips of Linsanity earlier this year, for example.
Still, better late than never, eh? If you want to buy expensive official basketball stuff on Tmall, now you've got your chance. Nba.tmall.com is open for business, and high prices or no, I have a feeling it's going to be a slam dunk.
(Yes, I know that's probably the cheesiest ending I've ever written, but I just couldn't resist.)
[via Sina Tech]