I'll come clean before we get started: I'm a football girl. I play football in real life and I appreciate spectating and occasionally playing a game of FIFA. I'm not a basketball kind of person, and I've never played a game of NBA 2K before this one. But I've got to say: NBA 2K14 is pretty impressive.
The latest in the 15-title series, NBA 2K14 is also the first to make it onto next-gen consoles — and boy, it has made the leap well. Check this out for proof:
It's not just the graphics that make NBA 2K14 so good, though. Visuals are one thing, gameplay is another. In NBA 2K14, you get the choice of playing quick games from the real-life NBA season, following an individual through his career (like the "Be a player" modes in EA Sports titles), managing a team, or creating and then using a team completely from scratch.
Making it big in career mode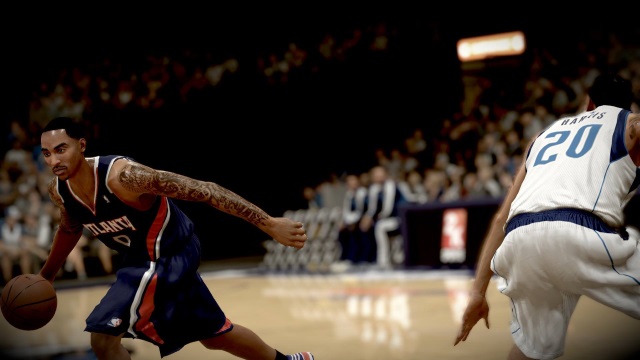 NBA 2K14's career mode isn't just game after interview after game like it used to be. It now comes with cutscenes and actual character development. Like the other games in the series, you start off getting scouted for a rookie team, and later progress to playing in the top league. The storyline is a little cheesy and I felt that the animation looked like all the characters were talking without teeth in their mouths, but the story is well-suited for the game with some emotional drama that plays out outside of the court. You cannot skip the cutscenes, but at least they've got decent voice acting — including the occasional racial slur. (Yes, I was called 'the Asian' when I picked an Asian avatar, WTF).
Do take note that your progression in the career mode depends on your actual talent with the game. While playing atrociously, I noticed the game was tracking my successful passes and shots. I would have progressed faster if I had been better at the game.
That being said, NBA 2K14 is not an easy game, nor is it a game for complete newbies. As someone who knew nothing about the series, it was a bit overwhelming to zoom through the initial cutscenes and then get thrown directly into a rookie-level game in the NBA. Even upon booting up, NBA 2K14 offers nothing in the way of induction for the new player. I had to dig through several menu layers to access the tutorial.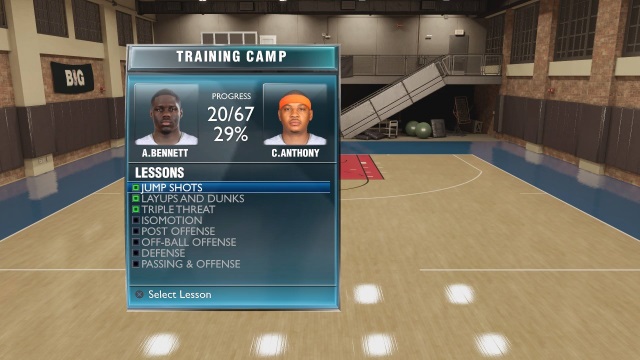 The tutorial, while comprehensive, shows off just how deep the game is. NBA 2K14 isn't just pass, shoot, and dunk. It's got a full list of slick moves you can do on a real-life court, though I was told by a more experienced player that the dunks were somewhat lacking in this version. Fortunately, there's already a code for that. The tutorial is not easy to complete, but has its own menu that allows you to easily scroll through the numerous moves – without having to return to the main menu to select another.
Actual game time in NBA 2K14 is hyperrealistic, and offers enough feedback via the Dualshock 4 controller. It was quite satisfying to feel that absolutely gorgeous piece of tech vibrate in my hands in spite of it happening whenever I got shoved on the court.
Other bits of NBA 2K14: creating and managing a team
On the other hand, the MyGM mode – the manager mode – isn't as comprehensive as what sports game fans might have come to expect from deeper games like Football Manager, but it is at least visually interesting. The basics of objectives and conversations between owner and manager are there, but with the addition of avatars and the ability to play your matches through.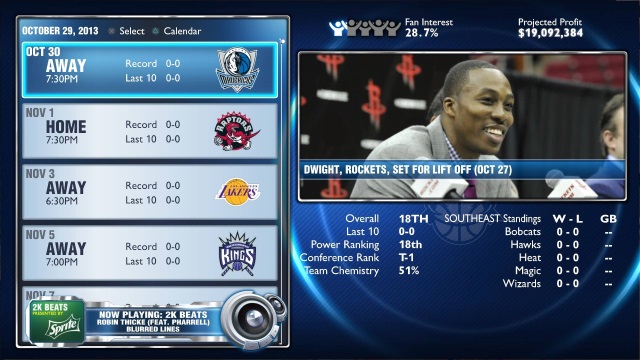 MyTeam mode is a little different, in that it's the fantasy draft of the game. Since you're able to muck around with any combination of players, 2K Sports switches things up by giving you a roster in the form of collectible cards, which makes roster-shuffling more visually appealing. The unfortunate thing about MyTeam is that it's cloud-based; if you can't access the 2K Sports server then you won't be able to play this mode.
Something else that adds to the visual appeal of NBA 2K14 is the level of customization available. It completely takes advantage of the next-gen capabilities of the PS4. Aside from being able to control player details like body length and shoulder width, you even get to go down to the nitty gritty of shoes! While this is an old feature, a newbie like me is pretty darn impressed. We certainly don't get to craft our own shoes in FIFA. You're allowed to select the base shoe model and then customize everything down to the material of the shoe's tongue.
The downside to all this is…
With great graphics come great loading times, though. PS4 is practically a PC, albeit a nicely-packaged one, and we all know what PC games come with: load times! The load time for NBA 2K14 is pretty long when waiting to get into games, and the installation time is longer still. I spent about half an hour waiting for the game to install, and long load times to get on court still persisted after that. Long load times nonwithstanding, features like MyTeam and NBA Today (sort of like an online stream of real-life highlights and news) are not available if you aren't able to connect to the 2K Sports server either.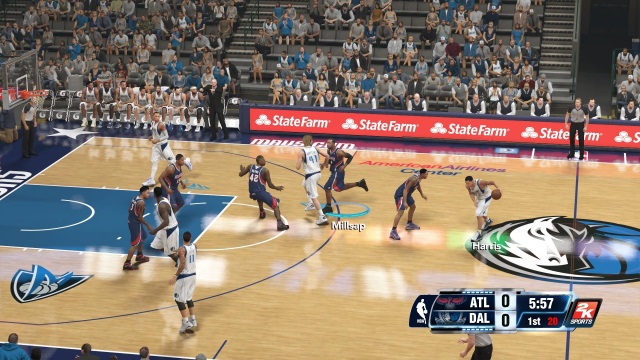 Still, we've all waited seven years for the PlayStation 4 (PS4). What's a few more minutes for a PS4 game?
(Special thanks to Joe and Jasper for their advice and help!)