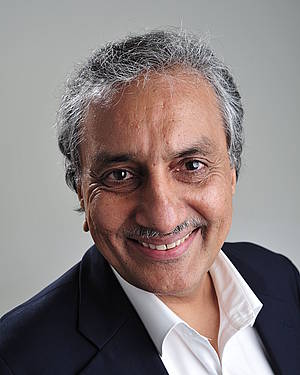 If you're using a mobile banking app in Singapore to review your finances, chances are, it is made by Tagit. Started by serial entrepreneur Navtej Singh in 2004, Tagit is a mobile solutions company specializing in mobile banking apps.
While it struggled early on for being ahead of time, Tagit is now working with many of the leading banks in Asia.
Their extensive portfolio includes banking apps for DBS, UOB, MayBank and Standard Chartered in Singapore, Commonwealth Bank and CIMB in Indonesia, Vietcom Bank in Vietnam, Citibank in India,  CBQ in Qatar, and RBC in Canada. In Kuwait, they have developed a mobile payment aggregator app in collaboration with a local partner.
This is just the beginning. Besides signing up more banks as customers, Tagit plans to go full-force into the mobile payments space by creating apps that aggregates merchants and lets users easily pay for their services. It is also working on an open platform to let developers build apps using their SDK.
Being at the forefront of your industry, what upcoming trends are you seeing in mobile and internet banking?
Adoption of mobile banking is growing rapidly in Asia, especially driven by markets where smartphone penetrations are high. The financial services industry space is very dynamic, with the banks leading the charge in development of mobile apps. More and more retail banks are looking into deploying mobile services to their customers, with each bank trying to differentiate their services from the others.
Near-Field Communication (NFC) technology adoption is imminent in Singapore. Banks with existing mobile services, or those planning to roll out their mBanking apps in the near future will be integrating NFC features to their mBanking services. Tagit has the capability and is already working with local banks to integrate NFC capabilities to their mobile banking application as part of the national initiative.
We can also expect to see greater personalization features used in these applications. This gives users a stronger, more emotional connection to the apps. This will be further augmented by convenient links to social networks built into these applications.
What kind of personalization can we expect in future banking apps?
We'll see functionalities based on user types, look-and-feel based on user types (savings, cards, high net worth individuals), customizable look and feel based on the time of the year (for example, Lunar New Year, Christmas, and so on), customizable offers based on time, location, customer preferences, and social media interactions, such as things that you post on your wall, things you tweet about and things you pin on your Pinterest boards.
On hindsight, how would you have done your business differently?
The essential approach would not change. Hatch a great idea, develop a kick-ass product, sign up customers and users, generate revenues quickly and start showing profits fast. The one thing I would do differently is to make sure I have an all-round team in place from the outset.
The original founding team had its strength in ideation and innovation, business strategy and brand marketing. But I think we would have done better with someone with deep knowledge of technology, and the capability to drive product development to keep us abreast of changing market conditions.
What motivated you to start your own company, and what motivates you now?
The idea of seeing an idea brought to reality, and be validated as commercially viable or successful gives me the thrill which no amount of money can buy.
What advice would you give to entrepreneurs with limited runway who are dealing with institutional partners like banks or governments who tend to take a longer time to process decisions?
Go for low-hanging fruit. A low-hanging fruit is a target or goal which is easily achievable and does not require a lot of effort. We are a small company with limited resources, but we also have a unique "Virtual Browser" solution which is able to take a business mobile at a faster speed than anyone else. So in the short term we exploited this to our advantage and went after the low hanging fruit.
For example, DBS Bank wanted to roll out their mobile banking service as fast as possible and we enabled them to do it in a record time of four months. It was the right solution, at the right time, for the right customer.
What are the most underrated skills that you think entrepreneurs need to develop to thrive?
Ability to get along with people. Ability to sell and persuade. Ability to get others to like you enough to work with you and support you. These are the effective traits of a true leader.