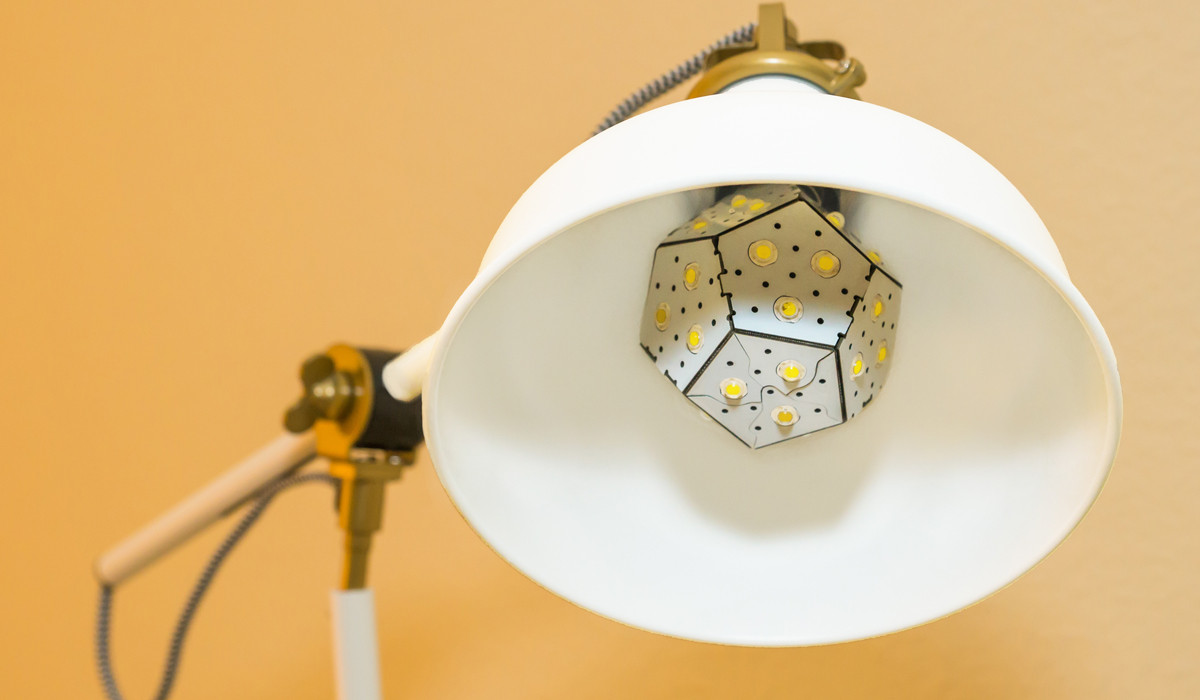 Nanoleaf, a new generation light bulb maker backed by Hong Kong billionaire Li Ka-Shing's venture capital firm, has released a new product: a light bulb that dims without a dimmer switch. It promises to be the world's most energy-efficient, inviting comparisons to the G7 Power Vintage.
Called Nanoleaf Bloom, the new bulb lets you adjust its brightness just by using a conventional light switch. Once flicked on, the bulb lights up slowly to eventually reach full luminosity. This gives you time to flick the switch down and up, which locks the bulb at your desired brightness. It has a night mode (at five percent brightness) that you can activate by flicking the switch up-down-up from the "off" position.
The dimming feature isn't just useful for setting a romantic mood. It could make the Bloom more energy-efficient than Nanoleaf's generation one bulb. Setting the Bloom at 50 percent brightness consumes only a quarter of the energy compared to its full power. Meanwhile, the night mode uses 20 times less energy.
The bulb is not for sale yet, but you can preorder one by giving to its crowdfunding campaign, which has already raised US$100,000, far beyond the US$30,000 goal. The bulbs will start shipping in November this year.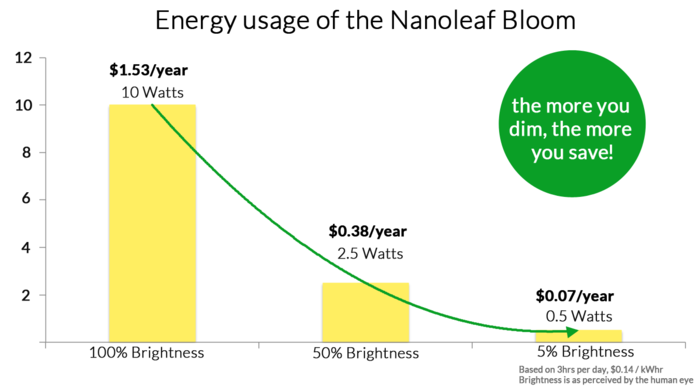 The Bloom does seem expensive though. Even with the special price of US$40 and an efficiency of 120 lumens per watt, it costs more than the G7 Power Vintage, which you can buy under US$16 on Amazon and puts out 138 lumens per watt.
Of course, the G7 doesn't come with a dimming feature. But if you already have dimmers installed in your home, your incentive to buy the Bloom lessens. Nonetheless, matching the right dimmer and bulb can be tricky.
But Gimmy Chu, founder and CEO of Nanoleaf, doesn't think you can compare the G7 with the Bloom. It's less than half as bright, at 500 lumens versus the Bloom's 1,200 lumens. This means you need more bulbs and contact points to light up the same room.
"We should state that our bulb [has] the highest efficiency in its class (800 lumens and above). We've actually studied similar technology used within the G7 Power Vintage – it's the filament-style LED shape and we have found that the filament does produce quite a bit of heat, which makes us quite skeptical of the lifetime of the bulbs," says Chu.
In any case, we do know that the Bloom is one-of-a-kind. It eschews glass in favor of LEDs mounted onto circuit boards, which are then folded up like an origami piece. If nothing else, at least it has that hip factor.
See more: This origami-like lightbulb may be the world's most energy efficient
Here's a video on how it works: