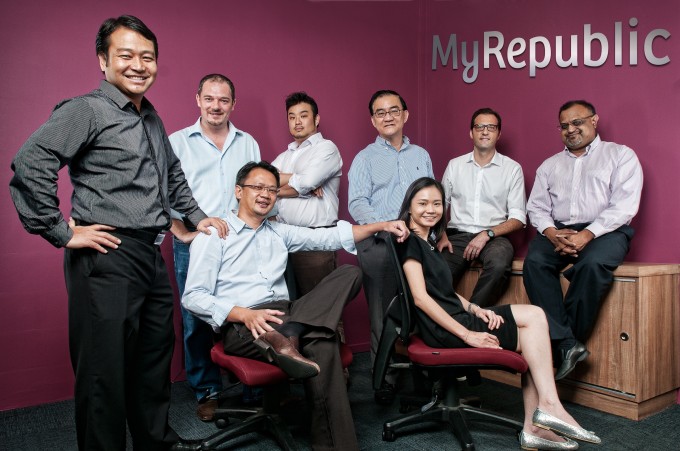 Smartphone owners in Singapore subscribe to either SingTel, StarHub, or M1, the country's three major telcos. Now, MyRepublic has declared interest to be the fourth player. Its key attraction? A 4G mobile plan with "unlimited" data, which is practically unheard of in Singapore.
"Global experience from other markets shows that markets with three mobile operators – typically characterized by a lack of price competition, mediocre quality of service and pent-up innovation – can be made to deliver more value to consumers by the introduction of a fourth mobile operator," it says in a not-so-subtle dig at the incumbents.
The remarks form part of an 18-page paper that was submitted to the government's Infocomm Development Authority of Singapore (IDA). It did not elaborate on exactly how it plans to make unlimited mobile data feasible or how the bundling will take shape. MyRepublic could potentially bundle up a few postpaid mobile plans to its home internet subscribers at a special rate, an offer that could entice families and build customer loyalty.
It adds: "MyRepublic Mobile is not aiming to offer gimmicks such as the cheapest mobile plans operator. MyRepublic Mobile will be the lowest cost per megabyte."
The company also pledged to abide by net neutrality as a "key operating principle". It does not intend to charge apps like WhatsApp and Skype to use its mobile network.
MyRepublic submitted the document in response to a call for proposal by the IDA on ways to increase the competitiveness of the mobile market and optimize usage of the radio spectrum.
The company has come a long way since starting in 2012. CEO Malcolm Rodrigues told Tech in Asia that it signs up about 2,000 new customers a month, and is on pace to triple annual revenue in 2014 to US$15 million.
Because it operates on a "thin operator model", in which it does not rely on expensive legacy infrastructure, MyRepublic claims it can offer services to consumers much more cheaply.
It does all invoicing and customer relationship management in the cloud. Rodrigues says when he worked at a telco, it spent about S$300 million dollars on an IT platform. Today, MyRepublic is able to create an equivalent system at a running cost of just S$3,000 a month.
While unlimited data plans are new to Singaporeans, telcos in other countries like the United States offer them. However, these telcos are now scaling back, fearing that they lack the ability to handle the load.
See: Compete With Telcos? You Must Be Crazy! Singapore Startup MyRepublic is Doing Just That