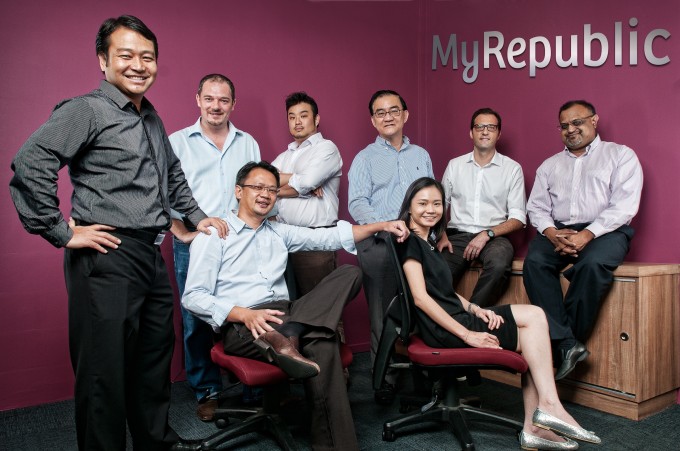 MyRepublic's recent declaration of interest in becoming Singapore's fourth telcommunications company has seemingly not only grabbed the attention of the nation, but of those beyond our borders as well. The budding telco startup has announced the investments of two new major stakeholders hailing from India and France.
Sunshine Network, a telecommunications arm of Indonesian conglomerate Sinar Mas, has invested over S$20 million (US$16 million), while Xavier Niel, founder of French telecommunications company Free, put in S$10 million (US$8 million).
Both parties were attracted to MyRepublic when they witnessed how the startup was using low-cost methods of production to disrupt the telcoms industry. In particular, Niel's company Free is in many ways similar to MyRepublic – they too dramatically disrupted the French market by offering mobile plans at half the price of other competitors, as well as setting new pricing and service benchmarks.
Indonesian energy company Dian Swastatika Sentosa (DSS) (Indonesia:DSSA), who is also under Sinar Mas Group, had previously invested S$4.4 million (US$3.5 million) into the startup for 5.9 percent ownership.
In Singapore, MyRepublic currently signs up about 2,000 new customers a month, and is on pace to triple annual revenue in 2014 to US$15 million.
"These strategic relationships not only present the opportunities for us to learn from larger, more experienced players, but also help to push the MyRepublic brand further into Asia and bolster our plans to become the next telco in Singapore," says Malcolm Rodrigues, CEO of MyRepublic.
With these investments in hand, the company will work towards enhancing their services and brand, as well a launch in New Zealand in the latter half of the year.
See: Unlimited mobile data plan? MyRepublic wants to make it happen, if Singapore government allows