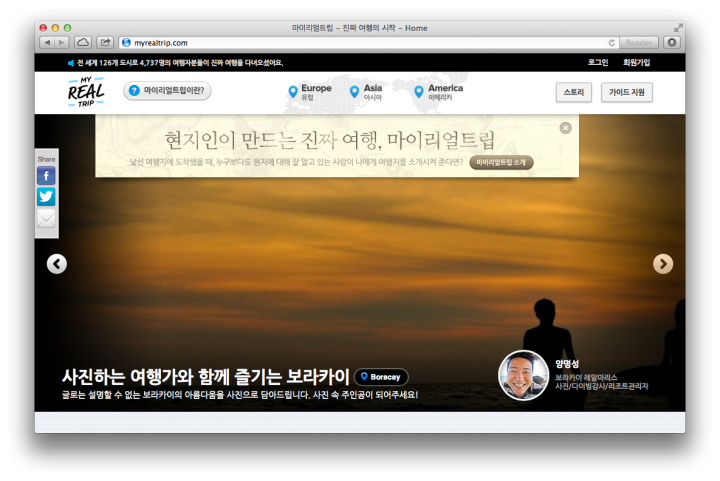 If you've been following our travel coverage, you'll know that there are some unique new travel startups out there spanning from interesting mobile guides all the way to last-minute hotel booking. MyRealTrip is yet another travel startup focused on bringing unique tours to travelers – in this case traveling around South Korea. It basically crowdsources for the best amateur and professional tour guides around.
If the concept sounds familiar to you, you might be reminded of Triip.me from Vietnam, which also serves as a unique platform that allows tour guides to advertise and provide private tours. According to MyRealTrip founder Minseo Baek, they're different in three key ways:
First of all, our focus is more on providing genuine yet quality-ensured travel guidance. For this, we recruit more freelance, professional guides than amateur, part-timers. Second, our service is not targeting backpackers. Rather, the main users of our website are starting from late 20s; young professionals, couples and families. Third, the range of the characteristics of our tours are much wider. We cover not only off-the-beat experiences but also standard city tours or tours of a longer duration – up to nine to 10 days.
Like many other startups in the travel field, it all started with a love of travel. Minseo felt that traveling alone or with friends to strange new places just wasn't sufficient. She and her friends wanted to get more real world experience but also didn't want to have to book through some expensive tour company. After meeting an angel investor, the MyRealTrip team set out to tackle the problem more seriously. They identified the pain points together and realized that the gray area between local friends and packaged tours could be easily solved by an all new solution.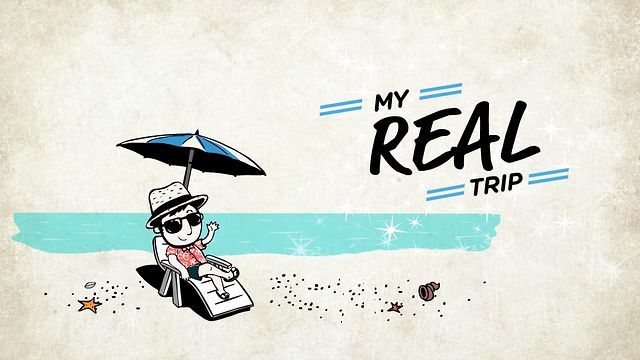 Business and global mindsets
Currently, the business model, like most platforms of this kind (such as Airbnb) is for MyRealTrip to take around 10 to 20 percent of the local guides revenues as a kind of sales fee. But the team also wants to expand into a "range of services from sheer guide service to car rental, pickup, restaurant/performance/hotel booking in the near future," says Minseo. That means MyRealTrip will start to become a type of directory, and depart from just a platform strictly tied to tours.
By next year, Minseo also hopes to launch English and Chinese versions (attempting to capture the world's biggest travel markets). So far, MyRealTrip mainly serves Korean travelers but is looking closely into American, Chinese, and Japanese markets. So far in South Korea there is not much competition yet in this niche. The team is also hoping to release a mobile and web app soon.