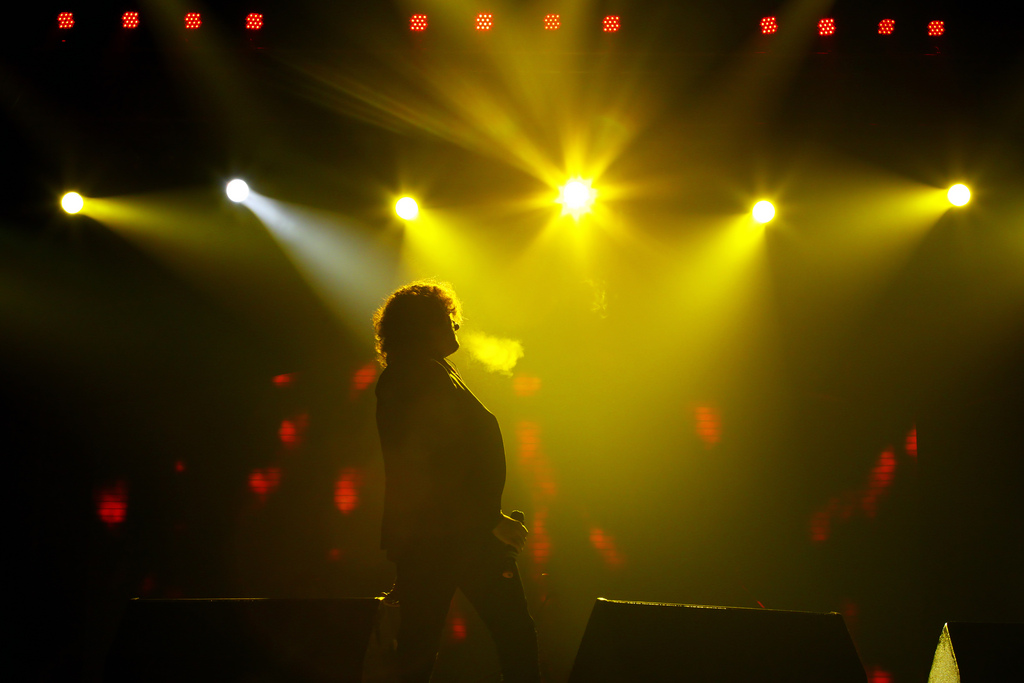 Could the collective voice of a nation's music fans, amplified by the internet, persuade a musician or band to fly halfway around the world to put on a concert? A new app called MyMusicTaste wants to make that happen.
It's doing so with a system that's a bit like crowdfunding. Users of MyMusicTaste can search for their favorite artists and then click the red 'make' button to suggest the band/musician comes to the user's city to perform a concert. That's when the fan must pledge how much they're willing to pay for a ticket if the gig were to happen. If enough people on MyMusicTaste back a concert in a particular city, the startup pulls strings behind the scenes to turn it into reality.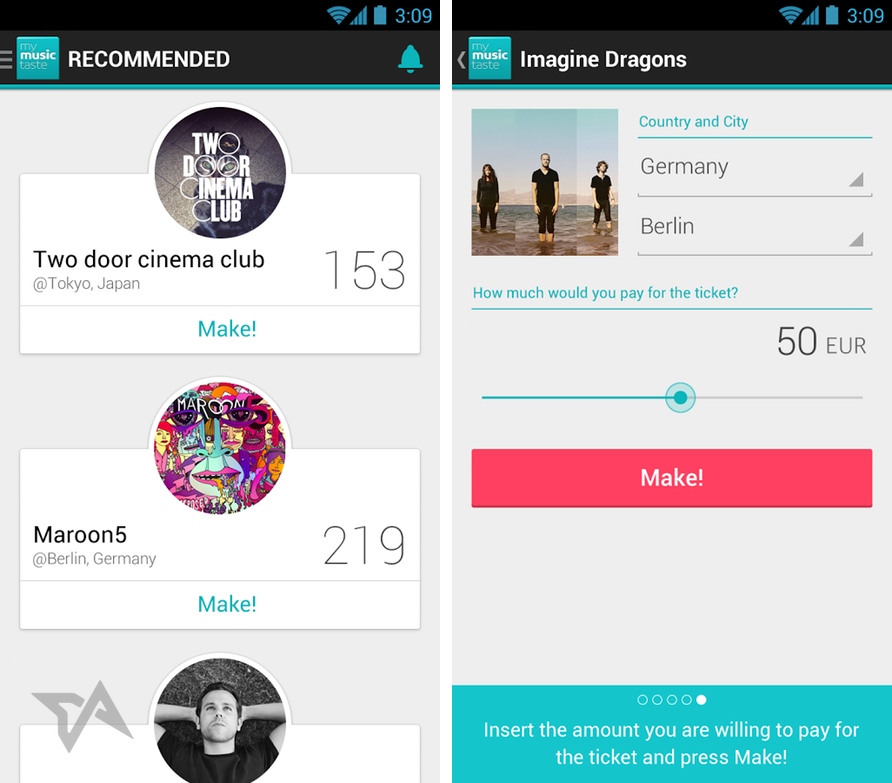 The service, by South Korea-based JJS Media, launched tentatively late last year with a view to shaking up the pop music live concert industry around the world with its twist on crowdfunding. Hazel Yu from JJS Media tells Tech in Asia that it now has 150,000 users. So far, the startup has arranged 10 concerts in this way – one in South Korea, six in South America, and three in Europe.
Judging by the site's 'now selling' page, only four artists have been involved. One of these, a Korean band called Lunafly, has played as far away as Romania and Peru on the basis of demand from music fans on MyMusicTaste. Lunafly seems to be fairly obscure, and the startup appears to be limited to K-Pop right now, so it's clearly very early days for this particular service.
See: Crowdfunding in both China and the US, these headphones sync wirelessly so people can listen together
Listening to fans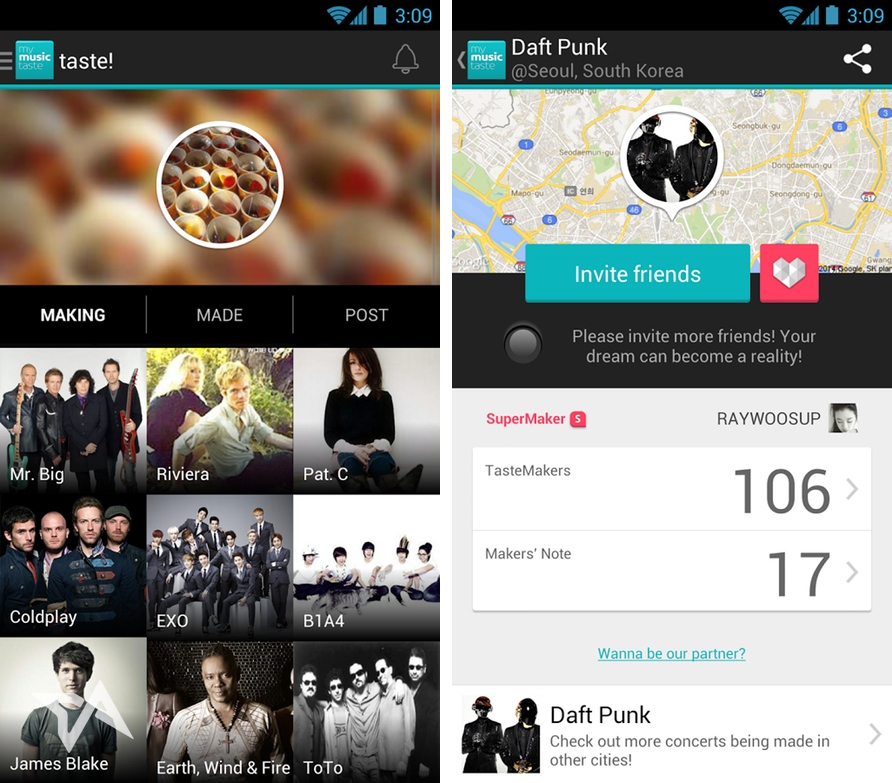 How exactly does it work behind the scenes? Yu explains that MyMusicTaste works with artist agencies to figure out how an area of very strong demand from the service can fit in with a singer's tour or promotion plans. Then the startup finds the right size of venue and good promoters in that local area. Next it connects the agencies and promoters so they can set a ticket price based on the pledges from fans within MyMusicTaste. Once organized, the startup begins ticketing and merchandise sales.
An inevitable challenge is that demand from fans might not be enough to persuade a band to play if they're used to performing only in huge venues.
Aside from selling tickets and merchandise, MyMusicTaste also monetizes from offline advertising and event sponsors; on the online side of operations, it pulls in money from commission and selling data related to demand for music.
In order to grow its user-base and retain new users, MyMusicTaste markets itself at festivals in Korea and Japan and also gets some artists to make teaser videos encouraging fans to vote for a concert in their particular city.
Whatever we should call this particular way of doing things – crowdfunding? Crowdpolling? Fanbegging? Concertbacking? – it's possible that it could do for live music what sites like Kickstarter have done for hardware startups. However, the music industry is a notoriously tough one for startups and tech companies to deal with.
This isn't the Korean startup's first venture into music as it also runs Mironi, which adds a social component to a user's existing music library.
MyMusicTaste has apps for iOS and Android.
(Top image credit: Creative Commons-licensed photo by Flickr user Faisal Akram)